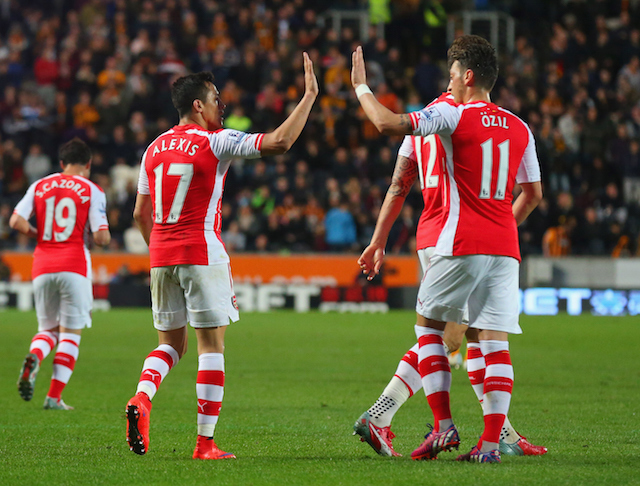 Arsenal have to turn around a 2-0 loss at the Emirates tonight when they take on Barcelona at the Camp Nou if they are to progress to the next round of the Champions League.
Gunners star Mesut Ozil does however, believe that his side are capable of reaching the quarter-finals and issued Barcelona a warning ahead of the clash.
Ozil highlighted that Arsenal would have scored against Barcelona had they finished their chances and warned Barcelona that their defence is vulnerable.
"If we believe in ourselves and take our chances – last time we had chances but didn't score – [we can do it]. We have to be ice cold in front of goal. If we have a chance, we have to score against such a big team," Ozil told the Arsenal Player.
Arsenal did have a number of chances against Barcelona in the first half but will have to be less profligate in-front of goal as they need a minimum of two goals to stand any chance of making the next round.
Ozil also stated that while it would be a surprise to beat Barcelona in football anything is possible.
"Every player knows that against the biggest clubs, we have to show our quality. Every player wants to play against the best team, so we have to have the opportunity to come to the next round," he added.
"In football, anything can happen. Our goal has to be to win the game."
Ozil will started against Barcelona in the first-leg and will also be in the line-up at the Camp Nou today.