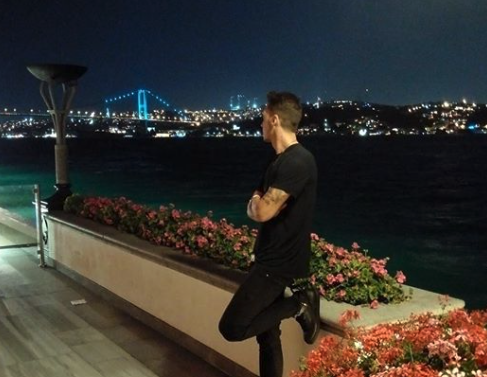 Arsenal star Mesut Ozil has been closely linked with a future move to Fenerbahce over recent weeks.
The transfer rumours have gained momentum following Ozil frequently visiting Istanbul.
Ozil held talks with Fenerbahce in his latest trip to Istanbul according to Hurriyet sports journalist Ahmet Ercanlar.
Ercanlar – who has close ties to Fenerbahce – claimed that Ozil held talks with Fenerbahce over a potential future move in his trip before his last visit to the city.
"I believe it is very likely that Ozil will wear a Fenerbahce jersey at some time in the the next few seasons," Ercanlar was quoted as saying.
The Germany international of Turkish origin recently spent time in the city over the international break.
A source close to the player revealed to Turkish-football.com that Ozil has been looking for property in Istanbul but that it is not related to transfer rumours.
The 28-year-old is keen on having a base in the city around the Bosphorus region for when he is in Istanbul with friends and family.
Ozil stayed at a suite in the Four Seasons Hotel located near the Dolmabahce Palace on his latest trip to the city.