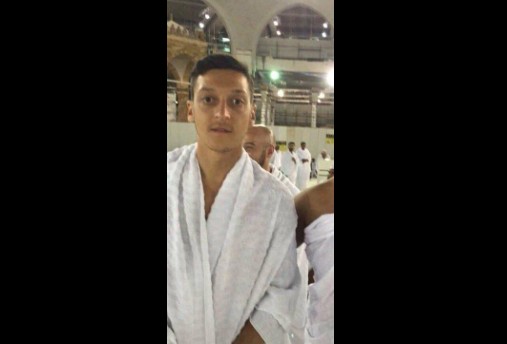 Arsenal star Mesut Ozil has made a pilgrimage to the holy city of Mecca as part of his tour of the middle east.
Ozil shared a tweet with his followers from Mecca dressed in the traditional white clothing worn during the pilgrimage.
🕋 #Mecca #HolyCity #SaudiArabia #Islam #Pray pic.twitter.com/5YYd3ytu9s

— Mesut Özil (@MesutOzil1088) May 22, 2016
Ozil visited Dubai before travelling to Jordan for a charity game against child refugees.
The World Cup winner then made his pilgrimage to Mecca before returning to Dubai.
Ozil was born in Germany but is a muslim born into a Turkish family originating from the Zonguldak region of north-western Turkey.
The 27-year-old joined Arsenal from Real Madrid back in September 2013 for a club record £42 million and helped Arsenal break their long wait for silverware with back-to-back FA Cup wins.
Ozil has been included in Germany's national team squad which will compete at Euro 2016 this summer. Germany take on Slovakia in an international friendly next weekend.