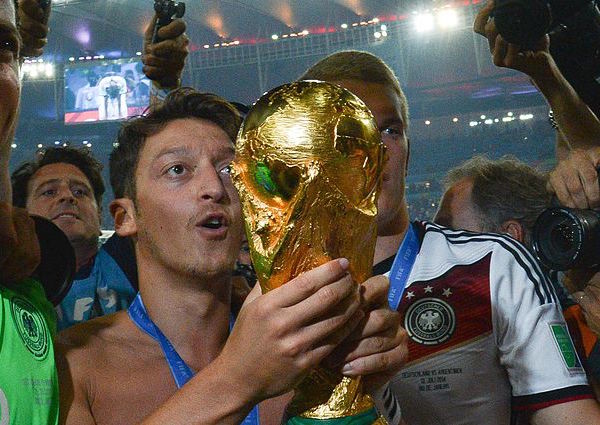 Arsenal star Mesut Ozil has revealed that he is not bothered about breaking assist records he is more concerned about winning trophies.
The World Cup winner has the highest number of assists in the Premier League this season having setup 18 goals already, leaving him just two short of the all time Arsenal record set by Thierry Henry.
The prospect of breaking Henry's record is however, not of primary concern to the playmaker.
"I don't play the game to smash records," Ozil told the Arsenal Magazine.
"I know what I can do and I know that I'm one of the best assist makers in the world, but it's all about titles for me."
Ozil went onto state that it is pointless providing the most assists if he fails to win any trophies and as things stand it looks like the Gunners may not pick up any silverware this season.
"If I have a great season but we don't win anything, what does it bring me?" he added.
The Gunners are currently 11 points behind Leicester City but do have a game in hand. Arsenal have been knocked out of both the FA Cup and Champions League.
Ozil did win the FA Cup for two consecutive seasons and this would be his first season since joining the Gunners on a £42.5 million transfer from Real Madrid in 2013 that he has not won any silverware at the club.
See More
West Ham star Dimitri Payet edges out Arsenal's Mesut Ozil to win London Player of the Year
Arsenal boss wants Mesut Ozil to score goals like Thierry Henry