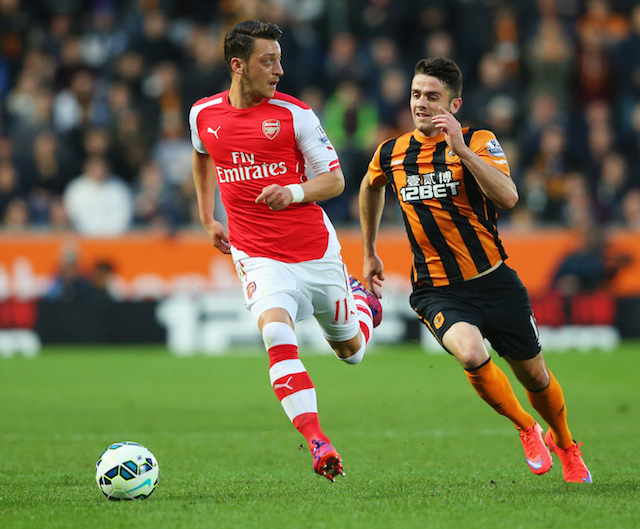 Arsenal star Mesut Ozil must quit the Premier League and consider joining Ligue 1 giants PSG according to the club chairman of his first club.
Rot-Weiss Essen chairman Michael Welling underlined that he believes Ozil should really start thinking about a move to Paris.
"We say that for the personal development of Mesut it's very important that he lives a year or two in Paris," Welling told the Evening Standard.
Welling feels that Ozil has to experience the French lifestyle and apparently see the art – perhaps he has never heard of the Tate… but anyway.
"He needs to see the art, to experience the French lifestyle and bring his World Cup experience to PSG," he added.
Of course Mr Welling does have a vested interested in the Germany international of Turkish origin moving to major clubs around Europe on big money moves.
Essen are of course Ozil's first club and are entitled to solidarity payments from his overall transfer fee whenever he makes a transfer – which is also split between the four sides that he played for before his 18th birthday.
The lower-tier German club claimed £425,000 when Ozil made his club record £42.5 million transfer to Arsenal in 2013.
Unfortunately for Mr Welling, Ozil does have another two-years remaining on his contract.
See More
How to pronounce West Ham's 'Sky Lord' Gokhan Tore
5 facts you need to know about West Ham signing Gokhan Tore