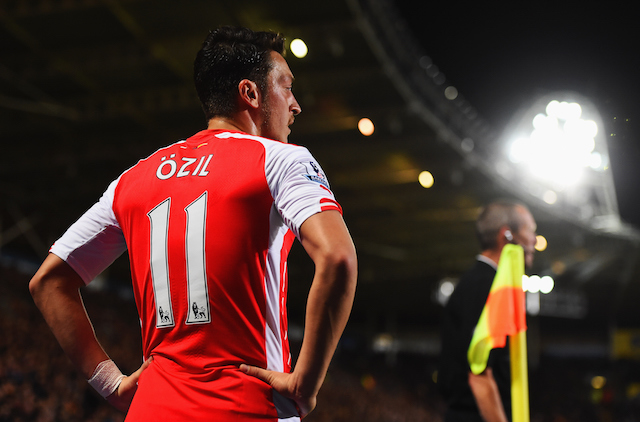 Arsenal star Mesut Özil is no longer the assist king of European football's top five leagues – English, German, Spanish, French, Italian.
Borussia Dortmund winger Henrikh Mkhitaryan has overtaken the Arsenal playmaker after providing his 17th assist.
Özil has setup 16 goals this season equal to Barcelona forward Neymar but has yet to score or assist in his last four games – his longest run without setting up a goal this season.
Coincidently the Gunners have yet to win in their last four league games and dropped into fourth in the league.
Özil has however, been a little unlucky considering he broke the Premier League record for chances created in a single game (10) against Southampton last weekend but his Arsenal teammates were unable to convert any into goals.
It is worth pointing out that Mkhitaryan may have 17 assists but he has only setup nine goals in the Bundesliga.
The Armenian international has six assists in the Europa League and two in the German Cup.
Özil is still the number one assist provider when comparing by domestic league as all 16 goals the World Cup winner has setup have come in the Premier League.
See More
Mesut Ozil broke Premier League chances created record against Southampton
Mesut Ozil Video: watch Arsenal playmaker Mesut Ozil pull off a magic football trick