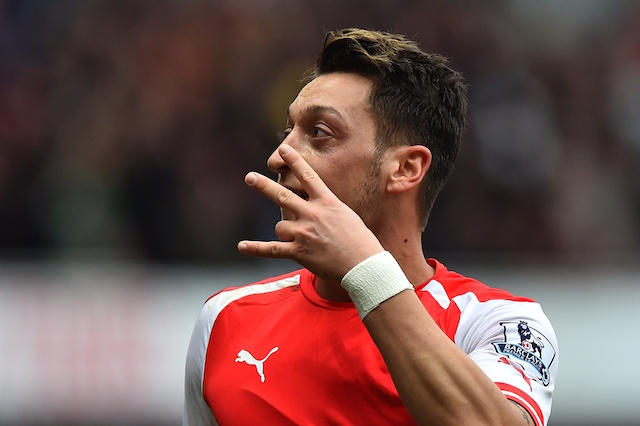 Mesut Özil has spoken about the free-kick goal he scored in Arsenal's 4-1 victory over Liverpool last season.
The Germany international scored the Gunners second goal on the day and was selected as man of the match by Sky Sports.
"During the warm-up I kept focusing on that corner and took five shots after the other," Ozil was quoted as saying in the Standard.
"The practise went well and that's why I thought during the game that it had gone well in the warm-up so I would surprise the goalkeeper.
"That's how I scored the goal, and I was really pleased with it."
The Germany international is expected to start for Arsenal on Monday following his impressive performance against Crystal Palace last weekend. The 26-year-old provided the assist for the Gunners opening goal.
Özil has a total of one assist in two league appearances for the Gunners this season. Özil enjoyed a trophy-laden pre-season winning the Asia Barclays Trophy, Emirates Cup and Community Shield.
Arsenal sit in 11th place with four points from their opening two games in the Premier League.
See More
Arsenal star Ozil predicts more Turkish players to join Premier League: Five potential candidates
Guide to pronouncing Mesut Ozil