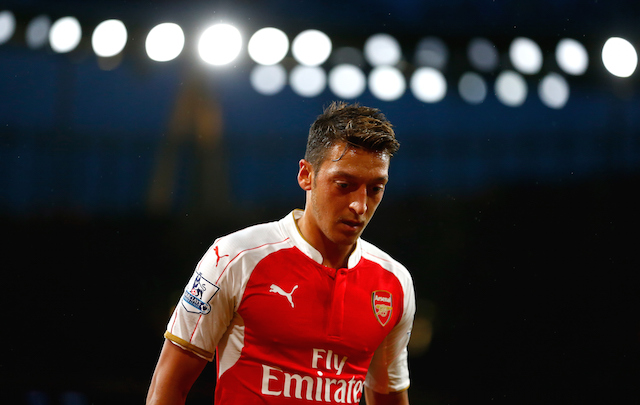 Mesut Özil has replaced Eric Catona as the assist king in the Premier League according to statistics published by Opta.
The 27-year-old has the best 'games per assist' record in Premier League history.
1. Mesut Ozil: 2.71
2. Eric Cantona: 2.79
3. Cesc Fabregas: 2.88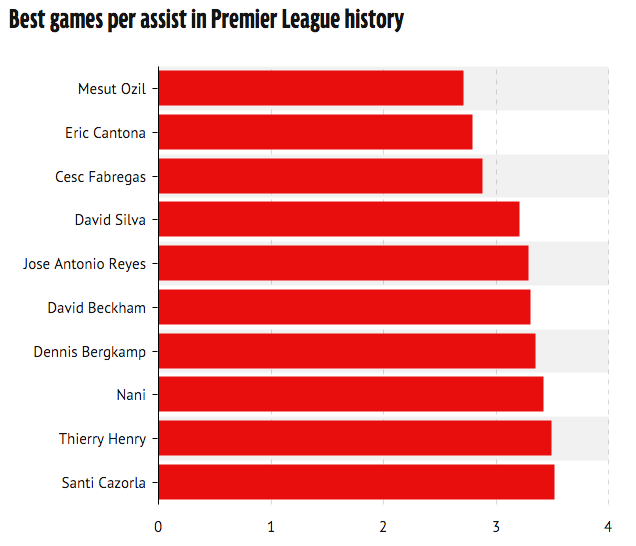 Arsenal beat Everton 2-1 at the Emirates over the weekend to move into first place in the Premier League table.
Özil setup Olivier Giroud with the opening goal to add to his impressive assist record
Sky Sports pundit Jamie Redknapp was full of praise for Özil and commented on a graphic following the Arsenal – Everton game which showed that the 27-year-old had one of the highest assist records in world football since 2008.
"Özil is in such great form, this graphic will some it up but this is the statistic for most assist in the last seven years look at the company there Messi, Ronaldo, Fabregas, Matta," Redknapp said speaking on Sky Sports
The Sky Sports statistic showed that Özil has provided 93 assists since August 2008, only Lionel Messi has setup more goals over the same time period (98).
The World Cup winner has now setup up five goals in his last four Premier League games playing a key role in Arsenal moving into first place in the league.
See More
Four reasons why Liverpool star Emre Can will succeed under Jurgen Klopp
Mesut Ozil is the reason Arsenal are top of the table says Thierry Henry