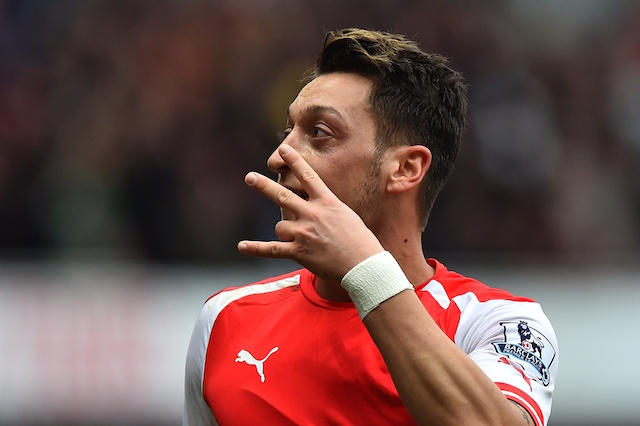 Arsenal star Mesut Özil undoubtedly loves his family, he even crafted a hand sign for his niece Mira which he shows off at every available moment.
The M hand sign is not something Özil picked up from the 'Bloods' and the 'Crips' whilst on holiday in Los Angeles this summer but a loving gesture towards his young relative.
The 26-year-old's Instagram and Twitter is full of pictures throwing up 'M' hand signs.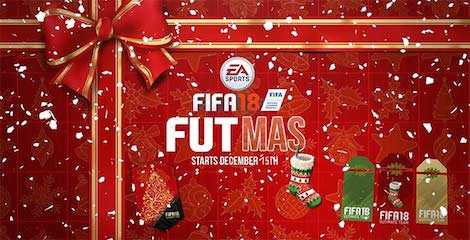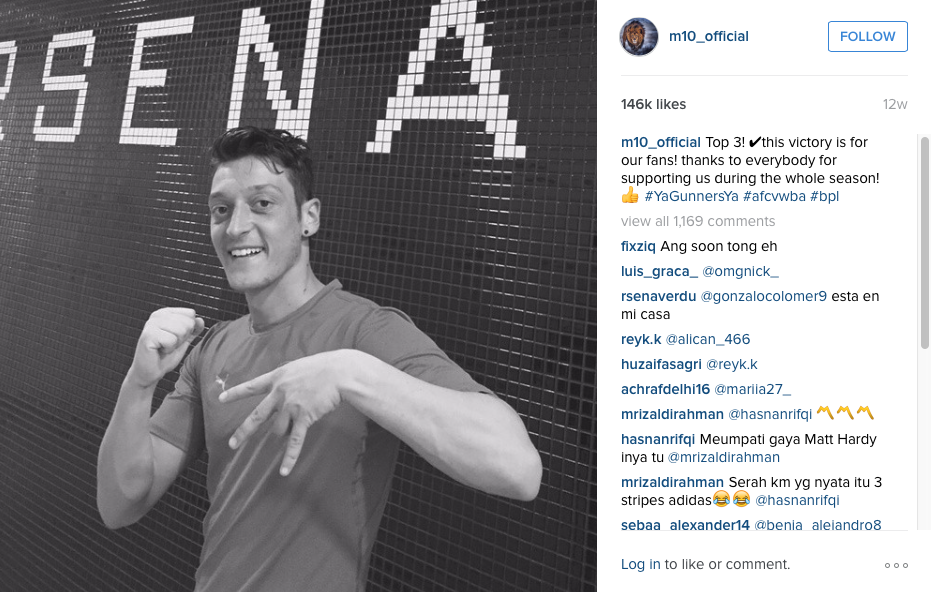 Özil revealed that he knows how to switch off from football and does not even like to talk about the sport when he is at home.
The World Cup winner told the official Arsenal website: "Especially when I'm at home, the people who know me are aware that I don't really like to talk about football. I prefer to switch off completely."
The 26-year-old explained that he likes to separate work from leisure and enjoys spending time with family and friends when not playing the beautiful game.
"That's why I spend a lot of time with my family and friends. They know me and know how I like to switch off. When I'm off the pitch, it's most important for me to spend that time with my family," he added.
Özil spent the summer visiting family in Gelsenkirchen, enjoying a break in Los Angeles before touring far-east Asia with Arsenal and even managed to fit in a short trip to Istanbul.
The Arsenal playmaker was born in Germany to Turkish parents from by the Hışıroğlu village which is located in the Zonguldak province of North-Western Turkey.
See More
Arsenal star Ozil predicts more Turkish players to join Premier League: Five potential candidates
Guide to pronouncing Mesut Ozil