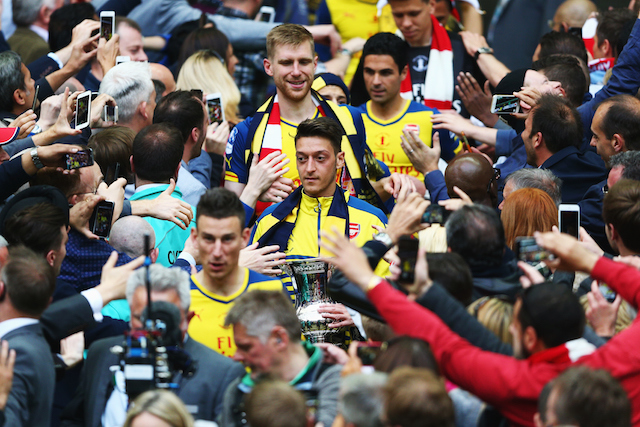 Arsenal playmaker Mesut Özil has revealed that his family share the same love for London as he does.
In a recent interview shared on the official Arsenal website Özil underlines that his family really enjoy their trips to London.
Özil was quoted as saying: "It's just unparalleled and when my family who live in Germany come to visit London, they are all really positive about the city and how nice it is. I can only confirm that.
The World Cup winner has settled in quickly to life in London and already has two FA Cup trophies and Community Shield to his name.
Özil provided his first assist of the season in the 2-1 win over Crystal Palace in the Premier League on the weekend.
The 26-year-old's family live in the small German mining city of Gelsenkirchen – home of Schalke FC and some of the brightest footballing talents of Turkish origin anywhere in the world.
The likes of the Altıntop twins, İlkay Gündoğan and Kaan Ayhan also herald from the same city.
Between them the Gelsenkirchen Turkish crew have won just about every domestic title in Germany and Spain as well as the World Cup, FA Cup and Turkish Süper Lig.
See More
Arsenal star Ozil predicts more Turkish players to join Premier League: Five potential candidates
Guide to pronouncing Mesut Ozil