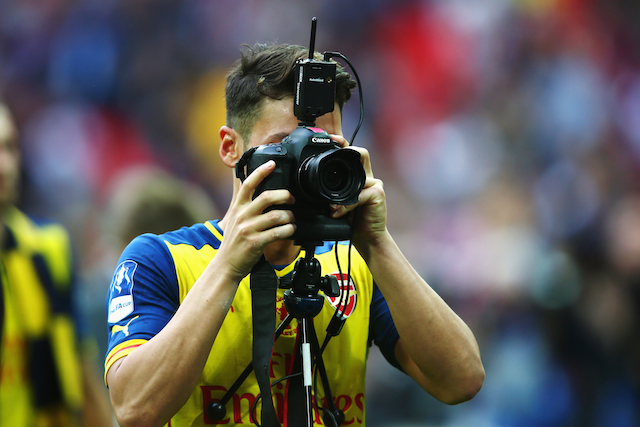 Arsenal star Mesut Özil has revealed just what we have all been wondering ever since he joined Arsenal. That's right you guessed it the World Cup winner let us know his favourite superhero.
Özil was taking part in a Q&A session on twitter when he was asked if which superhero he would be if he had the choice.
Batman? Wolverine? no Özil would actually love to be Superman.
Superman! 💪🏼💪🏼 #AskOzil https://t.co/UYvU1j9CFR

— Mesut Özil (@MesutOzil1088) January 8, 2016
Özil does believe he has footballing superpowers – a sixth sense for providing assists. The 27-year-old does have 16 assists in 19 league games which is more than any other player in the league and he does seem to have the ability to think one step ahead.
"Before you get the ball, you think about where your team-mates and the opposition are likely to be," Özil was quoted as saying on the official Arsenal website.
"I have an idea of where my team-mates are when I receive possession, and where they could run."
 The Premier League assist king has won the Arsenal player of the month award for the last three consecutive months.
Özil may not be a superhero just yet but should he help guide Arsenal to the Premier League table at the end of the season he is likely to be worshipped like one.
Arsenal are currently first in the Premier League and take on Liverpool at Anfield on Wednesday 13 January 2016.