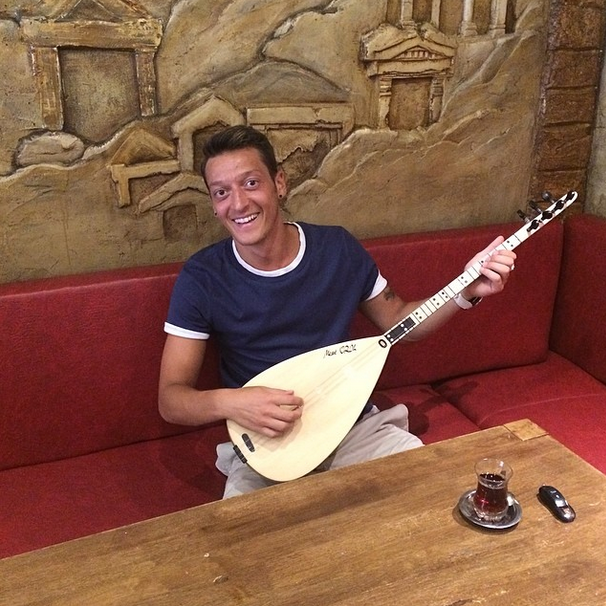 Arsenal star Mesut Ozil has been keeping his Instagram and Twitter followers in suspense over the past few days with cryptic posts asking fans to try and work out which countries he will visit.
Ozil has been linked with a move away from Arsenal over the past few weeks but it seems the only moving he will be doing this summer is country hopping around the middle east and Europe.
So far the Germany international of Turkish origin has visited Dubai and Jordan but kept his most recent destination a secret until now.
Yes ladies and gentleman the wait is over. The playmaker is in Saudi Arabia. Ozil shared a tweet thanking a Saudi Arabian travel company Almosafer Travel for their hospitality.
Many thanks to @Almosafertravel for their great hospitality in Saudi Arabia. 👏👍😉

— Mesut Özil (@MesutOzil1088) May 19, 2016
Exactly what Ozil is doing in Saudi is still not clear. Perhaps he is visiting the holy muslim site of Mecca or just visiting for leisure.
It has not all been fun and games on his travels Ozil did take part in a charitable game to help the plight of Syrian refugees in Syria and met with Prince Ali as well as Bristol City boss Al-Qadi.