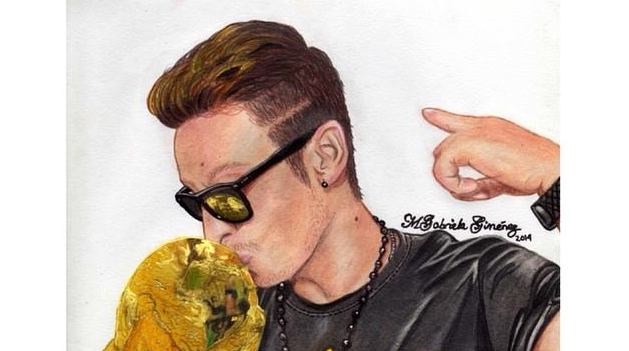 Arsenal star Mesut Özil has revealed the latest additions to his fan art gallery on via his Instagram account.
Özil has been inviting his fans to send in pictures of his under the hashtag #DrawMesut.
The World Cup winner shared an image of four works that caught his eye alongside the caption: "Dear fans, thank you so much for all those amazing messages! You're simply the best! I hope I can put together many more drawings for you in the future! Do you have any more? Feel free to send them to #DrawMesut on Twitter or Instagram!"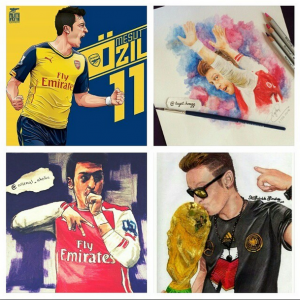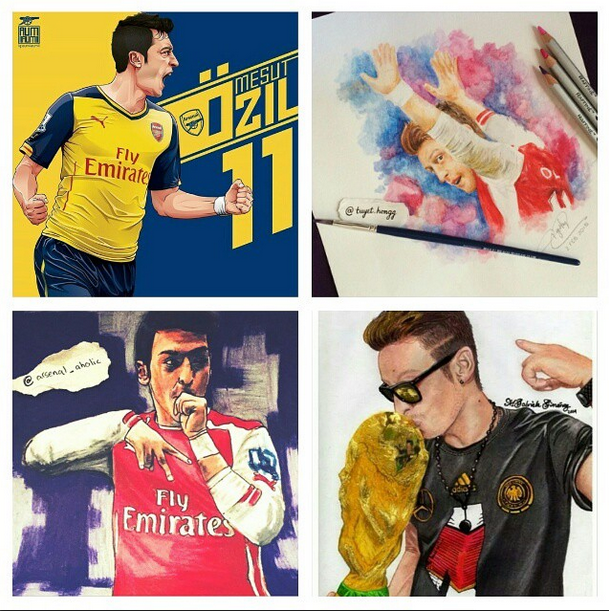 Özil has shared similar pictures via his Facebook page in the past and the artwork can be viewed using the Draw Mesut hashtag on Twitter and Instagram.
The record breaking £42.5 million Arsenal signing has a huge social media following.
Özil has 9.3 million Twitter followers, 2.5 million Instagram followers almost 28 million Facebook likes making him the most followed Arsenal player on social media networks.
The 26-year-old has five goals and seven assists in all competitions for Arsenal this season.
The World Cup winner was selected as the best performing attacking midfielder in Europe in 2015 according to the CIES Football Observatory's latest performance rankings.