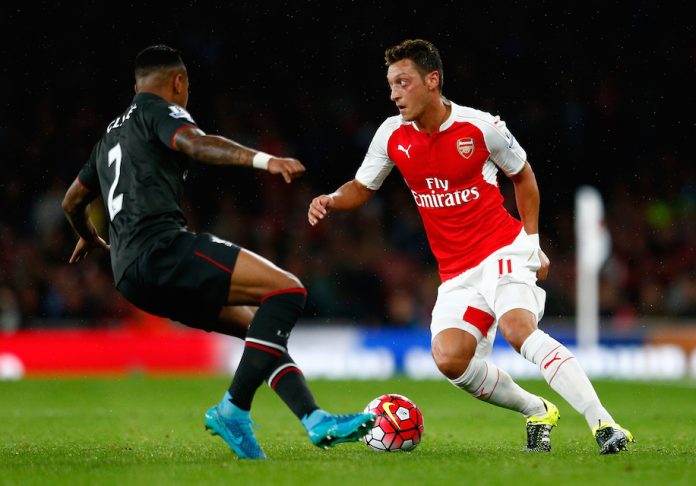 Arsenal star Mesut Ozil has revealed the secret behind his silky skills. The World Cup winner stated that he developed his ability by training with tennis balls and basketballs.
"When I was younger, if I saw something lying around, I would try to juggle with it," Ozil told the Arsenal Magazine.
"I would always go on vacation with my friends and we would always play games like two touch using a tennis ball, or play with a basketball, which is heavier than a normal ball."
And there you have it. The secret to being ridiculously skilful is to train with odd shaped balls. Not many players other are capable of juggling a chewing gum with their feet some can barely control an actual football.
The World Cup winner is technically brilliant and has been in great form for Arsenal this season providing 18 assists in the league just two short of the all-time club record set by Thierry Henry.
Ozil is currently on international duty with Germany and is expected to play despite suffering a knock to his ankle in the 2-0 win over Everton on the weekend.
The 26-year-old is one of two ethnic Turks called up to the Germany national team for the games against Italy and England with the other being Liverpool midfielder Emre Can.