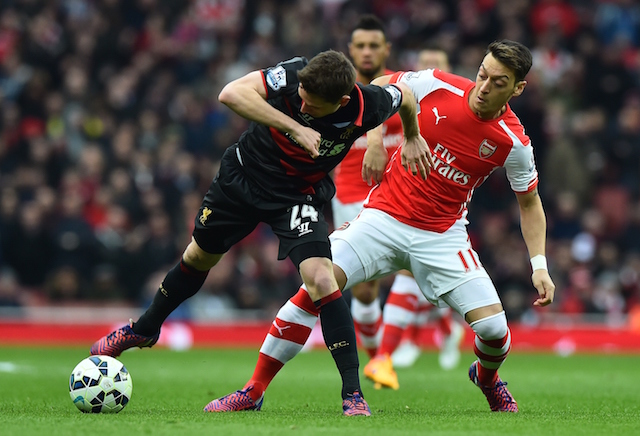 Mesut Ozil has said that Mathieu Flamini helped him allot when he first joined Arsenal back in September 2013.
The Germany international joined the Gunners for a club record €42 million from Real Madrid.
"When you move to a new club and a new country, at the beginning you are a little bit shy. He was the guy, with the German guys, who helped me a lot," Ozil told SkySport.
Flamini responded by saying that while Ozil is generally reserved, he can let himself go when around close friends and family.
"He's very funny but he's very reserved," Flamini added.
"He likes to be with his close friends and his family, it's then that he lets himself go."
Ozil has a close relationship with Flamini. In-fact Theo Walcott previously described the special bond the two players have as being 'Flamzil' and went as far to say: "They go to the gym together, have massaged together I wouldn't be surprised if they even share a house together."
Arsenal are joint second in the Premier League with Tottenham on 48 points each. The London based side is five points behind leaders Leicester City.
Ozil's side has the opportunity to reduce the gap to just two points when they take on Leicester this weekend in the league.
See More
Barcelona Player Profile: Arda Turan – The Bearded Genius
Three reasons Arda Turan could be a success at Barcelona