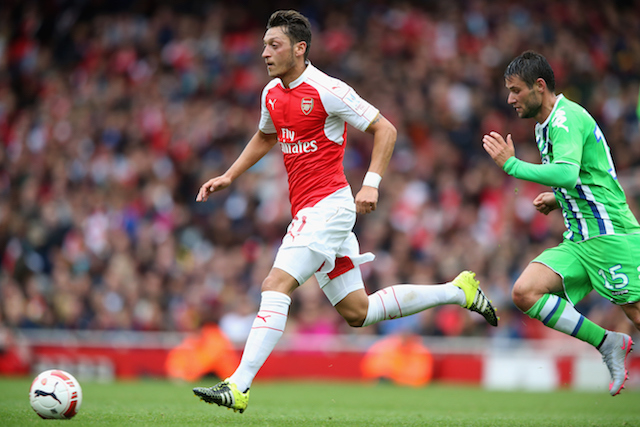 Bayern Munich captain Philipp Lahm has stated that Mesut Ozil has the best 'vision' on the pitch that he has ever seen.
The World Cup winner stated that Ozil can see things which no other player can.
"Mesut sees things only he can — his vision is as good as I have ever seen," Lahn told the Mirror.
The Arsenal star has been in impressive form for the Gunners and currently has the most assists in the Premier League (9).
The World Cup winner is expected to feature for the north London club against Bayern Munich in the Champions League tomorrow. Özil scored in the 2-0 win over Bayern in their last encounter a fortnight ago.
The Gunners remained top of the Premier League table following their win over the Swans at the Liberty stadium. The World Cup winner has a total of nine assists and two goals in all competitions this season.
See More
Arsenal boss Arsene Wenger is happy with Mesut Ozil says agent
Man Utd legend David Beckham is Barcelona star Arda Turan's role