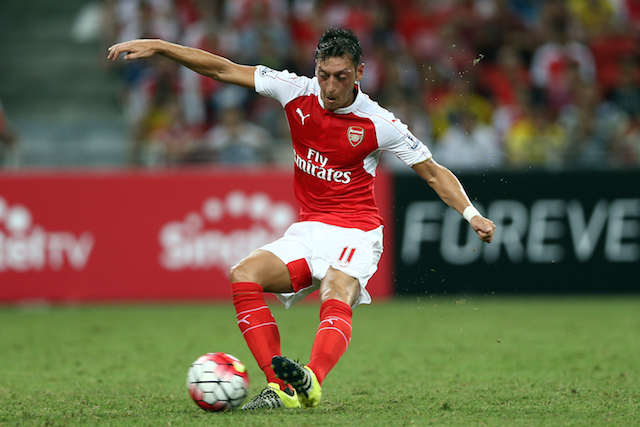 Mesut Özil underlined the power football has to build bridges between different cultures in his recent interview with the Arsenal player.
Özil stated that the reason he knows Spanish and English as well as the cultures is down to playing football in both countries.
"I lived in Spain and got to know the wonderful culture and people there. Now I'm in England, where I'm learning the language and the culture," he said.
"I love what I do and I'm thankful that football helps me develop myself by learning new languages and different cultures. I'm proud of that."
The World Cup winner played in Spain for La Liga giants Real Madrid before his £42 million move to Arsenal in 2013 but underlined that he has never had a problem settling in wherever he has played or lived.
"It was like that at Arsenal too. When I joined the club, I knew some players from playing alongside them in the national team or at Werder Bremen. But in general, I enjoy being able to meet new people and experience new cultures," he added.
Özil speaks several languages including Turkish, German, English and Spanish. The 26-year-old is bi-lingual in German and Turkish having grown up in Germany with a Turkish family.
The Arsenal star has travelled around the world with the Germany national team, Arsenal and Real Madrid over the years.
The current Arsenal team is comprised of players from a diverse ethnic make-up from South America to France.
See More
Arsenal star Ozil predicts more Turkish players to join Premier League: Five potential candidates
Three Man Utd players who could join Van Persie & Nani in Turkey