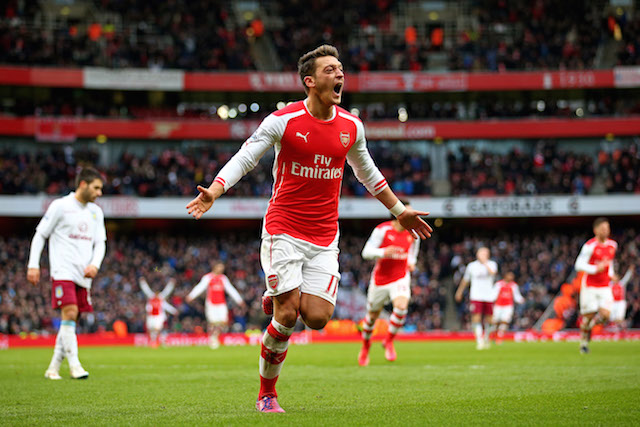 Arsenal's star playmaker Mesut Özil to become first player to use laceless boots in the Premier League.
The laceless boots are set to make a debut when the Gunners take on their London rivals Chelsea on Saturday.
"I always used to have the same ritual before every game where I make only knots with the laces instead of tying them in the traditional way, and then tuck them in," Ozil was quoted as saying by the Daily Mail.
"I think that if you tie your laces in the traditional way it's harder to control the ball as the surface area is not flat."
'I've tried my whole career to minimise the impact of laces on my game. To have a laceless boot is a dream come true.
Ozil missed the Gunners 0-0 draw against Stoke City due to a foot injury. The Germany international is expected to return for this weekend's clash.
Arsenal will remain at the top of the table if they defeat Chelsea on Saturday however, if the Gunners drop points they can be overtaken by both Manchester City and Leicester City.
Ozil has provided 16 assists and has found the back of the net twice in 26 appearances for the Gunners this season.
See More
Barcelona Player Profile: Arda Turan – The Bearded Genius
Three reasons Arda Turan could be a success at Barcelona