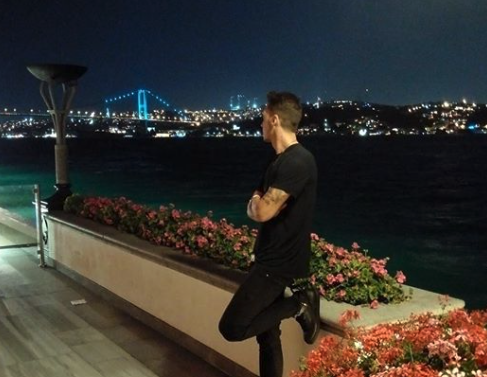 Arsenal playmaker Mesut Ozil wants to play in Turkey according to the chairman of his first club.
Rot-Weiss Essen chairman Michael Welling stated that Ozil told him that he wants to play in Turkey one day – well more specifically Istanbul.
Welling also revealed that Ozil should consider playing in the US to develop his brand and consider a move to China.
"He's said he wants to play in Istanbul and then, as you know, America is the place to develop your brand, and Mesut is a brand. After that, well China is paying a lot for players, isn't it?," Welling was quoted as saying in the Express.
It is worth noting that Welling it is in his clubs best interests that Ozil keeps making big money moves around the world as they get a piece of the pie.
Essen are entitled to solidarity payments from Ozil's overall transfer fee whenever he makes a transfer as he played for the club before the age of 18.
The German lower tier club made £425,000 from Ozil's record breaking £42.5 million move to Arsenal from Real Madrid in 2013 but they will not earn anything else unless he makes another move.
Regarding Ozil wanting to play in Germany he is an ethnic Turk and his family originate from Zonguldak in North-Western Turkey.
Ozil is bi-lingual in Turkish and German and is a well loved public figure in Turkey.
The World Cup winner is a self-confessed Fenerbahce fan having grown up supporting the club – which probably is a big hint as to why he wants to play in Istanbul.
Ozil told the Sabah last July: "In the future I want to wear a Fenerbahce shirt. It would be an honour. Everyone knows I am a Fenerbahce fan."
See More
The reunion of Slaven Bilic & his star man at West Ham
5 facts you need to know about West Ham signing Gokhan Tore