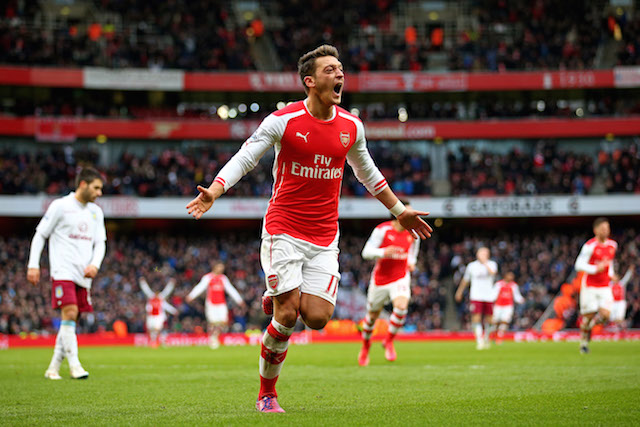 Arsenal playmaker Mesut Özil has taken to social media to wish his followers around the world a happy Eid festival.
The World Cup winner posted an image of himself eating Turkish food along with the caption, "Eid Mubarak to all Muslims around the!"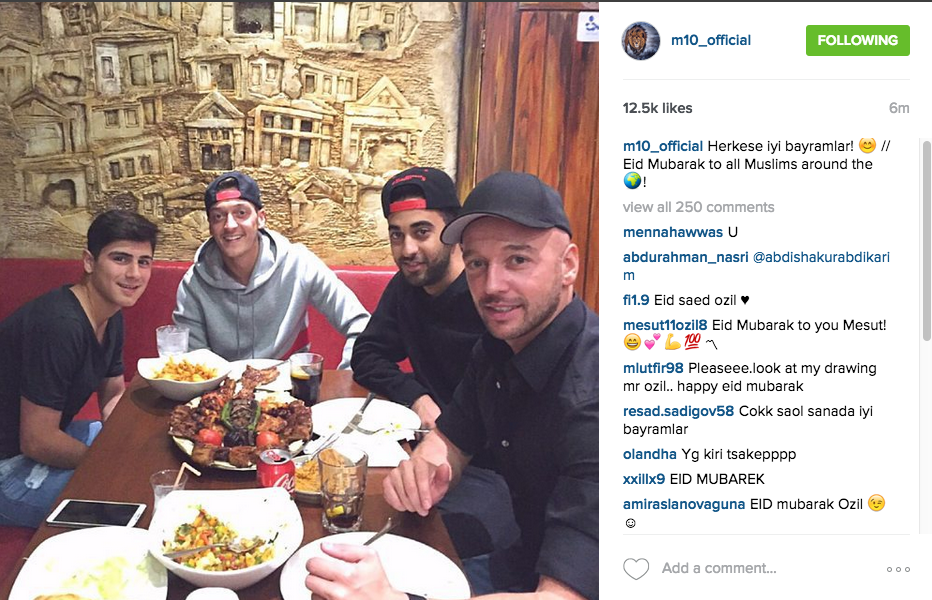 Özil also shared the same message in Turkish. The Liverpool youngster was born in Germany but is of Turkish descent and is bi-lingual in both languages.
Eid al-Adha is the second of two religious holidays celebrated by Muslims worldwide each year.
The religious holiday centres around the meat from a sacrificed animal being given to the poor and needy.
The 26-year-old has a huge social media following including, 2.5 million Instagram followers, 9.4 million Twitter followers and almost 28 million Facebook likes making him the most followed Arsenal player on social media networks.
Özil was rested for the cup game against Tottenham but is expected to return to the starting line-up against Leicester City on Saturday 26 September at the King Power stadium.