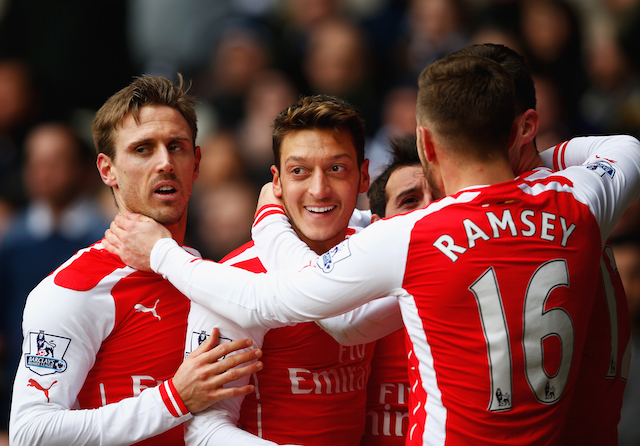 Arsenal's star goalkeeper Petr Cech has stated that Arsenal teammate Mesut Ozil is a difficult for goalkeepers to face.
The Czech Republic international revealed that Ozil' vision on the ball makes him unpredictable and calm in-front of goal.
"It's very tricky for the goalkeeper because you know anything can happen," Cech told Arsenal's official website.
"He sometimes sees things and you think, 'There's no way he can put the ball there because it's too complicated,' but he always finds a way.
"Even with his finishing, he has the calmness in front of goal, picks his spot very well and he can put it wherever he wants."
The 27-year-old playmaker joined Arsenal from Real Madrid back in September 2013 for a club record £42 million.
Ozil struggled in his initial two seasons at the north London based club and helped Arsenal break their long wait for silverware with back-to-back FA Cup wins.
The 27-year-old provided 19 assist over the league campaign and missed out on equalling the all time Premier League record for goals provided which was set by Arsenal legend Thierry Henry.
Ozil has been included in Germany's national team squad which will compete at Euro 2016 this summer.
See More
Arsenal star Mesut Ozil reveals his next destination
Arsenal preparing to smash Mesut Ozil transfer record to sign Juventus striker