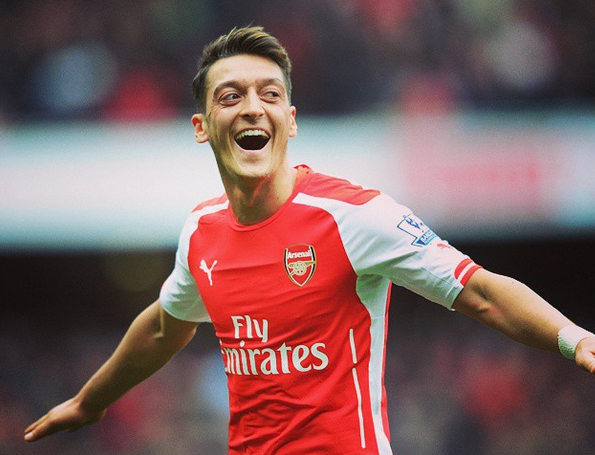 Arsenal star Mesut Özil took to Facebook to celebrate National Sovereignty and Children's Day.
The Turkish national holiday is a unique event and celebrated on 23 April every year.
The national holiday was crafted by the founder of the Turkish Republic, Mustafa Kemal Atatürk.
Özil shared a picture with his niece Mira marking the event alongside a caption written in Turkish wishing all children a happy celebration.
See More:
Arsenal News
Turkish Football Abroad
Mesut Ozil reveals he has a sixth sense
Özil was born in Germany to Turkish parents from by the Hışıroğlu village which is located in the Zonguldak province of North-Western Turkey.
The 26-year-old was eligible to represent both countries at international level.
The World Cup winner has underlined on several occasions he is proud of both the Turkish and German influences on his life.
Özil believes he has been able to take the best of Turkish and German culture and adapt it to his playing style.
"As a footballer it benefits my way of playing. I'm proud I've been able to take something from both cultures," Özil was quoted as saying in the Guardian.