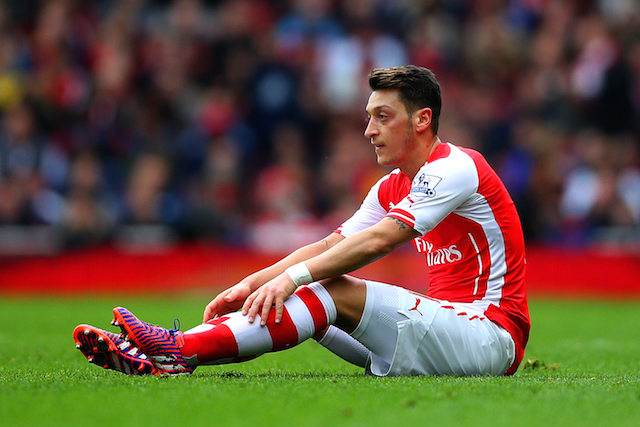 Arsenal star Mesut Özil is a 'total failure' and one of the five weaknesses of the current Germany national team according to the Die Welt newspaper.
The newspaper published an article listing the strengths and weaknesses of the German team but did not have kind words to say about Özil.
The article stated: "In top form, he is one of the best play-makers in the world but when he is not his game may be lethargic as it was in the last two matches. Özil was was not present.
On Twitter, some fans joked that he should exchange his football boots for flip flops. Loew must hope that Özil's poor performances was due to his patellar tendons injury last week."
Özil started in Germany's 3-1 win over Poland in Frankfurt as well as the 3-2 victory against Scotland.
The World Cup winner did however, miss the Gunners last game against Newcastle United with a minor-knee injury which may have affected his performance.
The 26-year-old has returned to London and is expected to start for Arsenal against Stoke City at the Emirates on Saturday.
The North London based side are currently 6th in the Premier League with seven points after four games.
Özil has provided one assist in four appearances for the Gunners this season and has already won his first piece of silverware – the Community Shield.