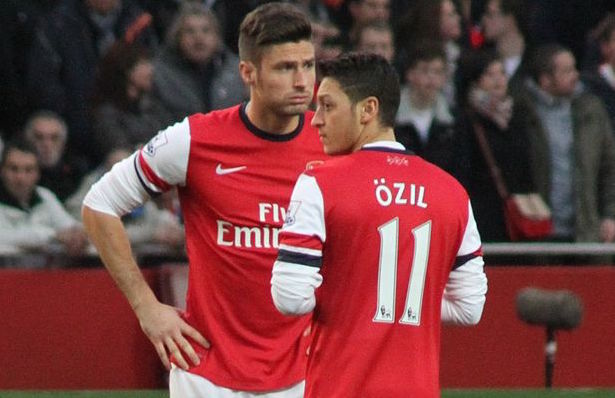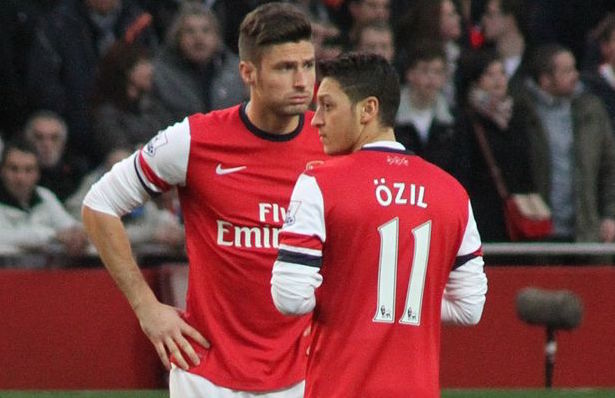 Arsenal playmaker Mesut Özil is always well groomed on and off the field. In fact he recently revealed that he even brings a grooming kit to games.
"I bring my own grooming kit to the game… moisturiser, gel and shampoo,' said Ozil. 'I like to take care of myself… Football players like to take care of themselves and pay attention to the way they dress," Özil told GQ Magazine.
It seems attention to detail and grooming runs in the family as Özil took to social media to share a picture inside swanky Stuttgart barbershop, Two Cut Mario & Ulvi alongside his cousin Serdar Özil.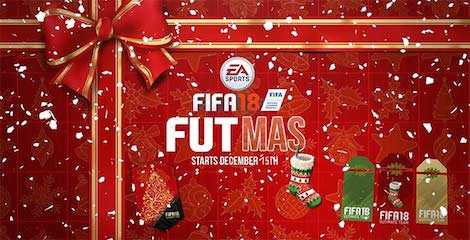 Özil added the following caption alongside the image: "Cousin @serdar_oezil and I…
#özil #ozil #stuttgart #ulvigül #hairdresser."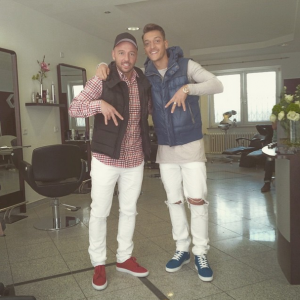 The hairdresser is a favourite of the World Cup winner and he is reported to visit every two to three weeks according to owner Mario.
"Actually, we cut Mesut hair every two to three weeks," Mario was quoted as saying in the Stuttgarter-zeitung.
The 26-year-old was born in Germany into a Turkish family originating from Zonguldak in the northwester Black Sea region of Turkey.
Özil was born in the mining town of Gelsenkirchen which has produced some of the finest players Turkish internationals and players of Turkish origin in the history of the game.
Mesut Özil, the Altıntop twins, İlkay Gündoğan and Kaan Ayhan all herald from the mining town.