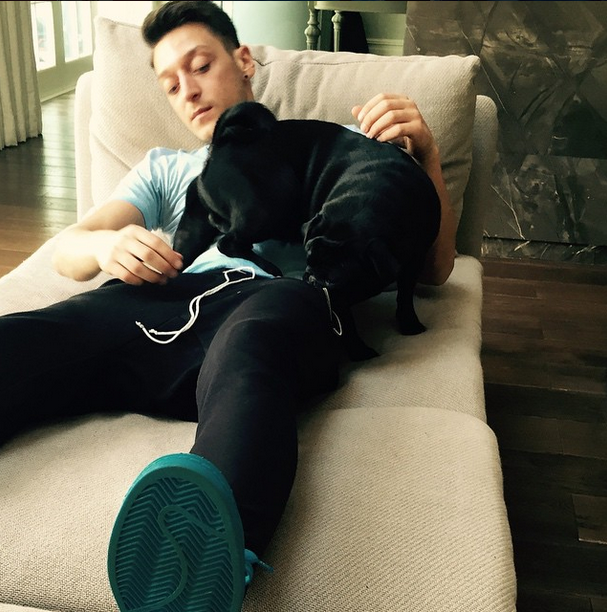 Arsenal playmaker Mesut Özil is well known for uploading pictures of dogs on his social media accounts but he did not always love mans best friend.
Özil told Sport-Magazine that he was actually scared of dogs as a kid and only recently overcame his fear.
The 26-year-old often shares pictures of his black pug Balboa and cites him as the reason he developed a respect for dogs.
"I have one dog, his name is Balboa," Özil said.
"But I was frightened of dogs as a kid! I wanted to overcome my fear, so I decided the best way to do this would be to own a dog. I got it as a puppy, raised it and have overcome my fear. Now, I love dogs."
See More:
Arsenal News
Turkish Football Abroad
Arsenal star Ozil unleashes his summer swag
Özil has shared several pictures of Balboa over the last few months to his millions of followers.
The 26-year-old also has a soft spot for Lions. Özil often shares pictures of Lions on Instagram and even has a tattoo of the king of the jungle on his arm.
The World Cup winner did recently reveal that he sees himself as sharing the traits of a Lion.
"I see myself as a bit of a Lion," Özil said speaking to Fanatik.
"Lions protect their family, they are like a king.