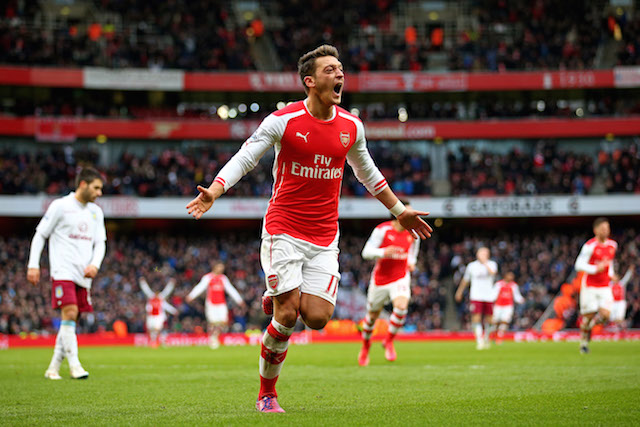 Arsenal's star playmaker Mesut Ozil has revealed how improving his body language and physicality has turned his Gunners career around.
The 27-year-old explained how keeping a positive attitude and not dwelling on negatives has helped his game.
"Before, after a missed chance or a misplaced pass, I lowered my head and I thought a lot about it," Ozil told France Football.
"Now I keep my head high and I try to make up for my error right away. The game goes so quickly that there's no room to feel sorry for yourself.
"A mistake shouldn't make me go out of a match. I'm paying close attention to that."
Despite a dip in form since January, Ozil has enjoyed his best season to date for Arsenal, scoring six goals and providing 19 assists in the Premier League.
Ozil joined Arsenal from Real Madrid back in September 2013 for a club record £42 million and helped Arsenal break their long wait for silverware with back-to-back FA Cup wins.
The 27-year-old has been included in Germany's national team squad which will compete at Euro 2016 this summer. Germany take on Slovakia in an international friendly next weekend.
See More
3 things we learned about Mesut Ozil after Arsenal win over Everton
Arsenal boss wants Mesut Ozil to score goals like Thierry Henry