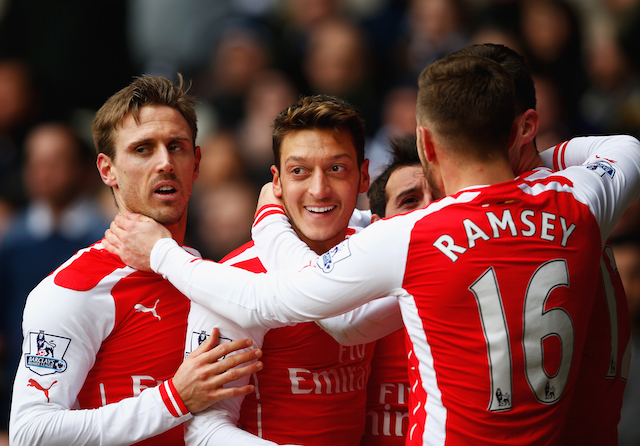 Arsenal's star playmaker Mesut Ozil is open to a move back to Real Madrid according to the German tabloid paper Bild.
Bild state that the Germany international would return to Real Madrid 'immediately' despite leaving the La Liga giants for Arsenal just three years ago.
The report comes amid speculation regarding Ozil's contract situation with Arsenal. Ozil has two years remaining on his contract with the Gunners and seems reluctant to hold talks with Arsenal over a new deal according to The Times.
Per-the-source, Ozil is concerned that Arsenal have not competed for major titles in the past two seasons nor have they shown ambition in the transfer market this summer.
Arsenal have won just two FA Cups in the last three years, and finished second in the Premier League last season. Both Ozil and Sanchez were used to winning major titles at their previous clubs.
Ozil has been ruled out of the North London based outfits first Premier League game of the season against Liverpool this weekend. The Gunners will also be without Olivier Giroud and Laurent Koscielny according to head coach Arsene Wenger.
See More
Chelsea striker who scored just one goal last season linked with move abroad
Arsenal locked in race with Turkish giants for £30m striker who scored just 4 goals last season