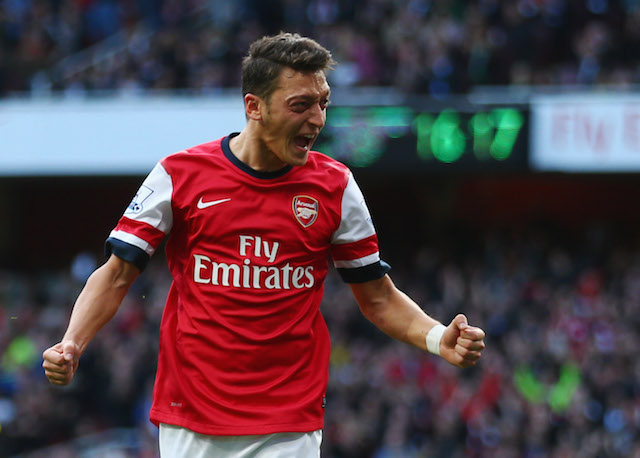 Arsenal manager Arsene Wenger is finally on the verge of returning to a full strength squad but he still has a number of problems.
Wenger revealed on the official Arsenal website that Olivier Giroud is not available for the League Cup clash against Nottingham Forrest and that could be ruled out against the London derby against Chelsea on the weekend due to injury – although it will be a game time decision.
The Gunners boss will however, have Gabriel returning from a long-term injury and he could start against Nottingham Forrest.
In other Arsenal team news Mesut Ozil is match fit as is star attacking midfielder Alexis Sanchez but Carl Jenkinson has not returned to training yet and Aaron Ramsey will be out against for the Forrest and Chelsea games.
Ozil and Sanchez may however, end up being rested for the game against Forrest considering the importance of the Premier League encounter with Chelsea.
The North London based outfit are currently fifth in the Premier League just five points behind league leaders Manchester City.
See More
Arsenal star Ozil predicts more Turkish players to join Premier League: Five potential candidates