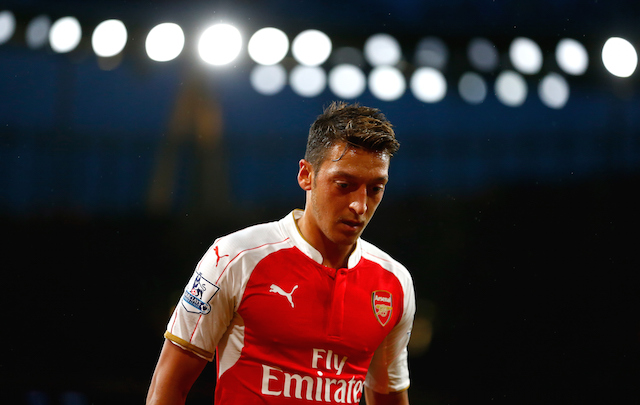 Mesut Ozil has slammed 'so-called experts' for writing Arsenal off ahead of their clash with London rivals Chelsea, according to Goal.
The Gunners went onto record a 3-0 win over the Blues and moved up to third place in the Premier League.
Ozil was one of the stars of the show and found the back of the net late in the first half to wrap up all three points for Arsene Wengers side.
"Many so-called experts had already written us off after the second matchday," Ozil told Goal.
"But a Premier League season is long and we're currently improving from game to game.
"In the first half we played exactly the kind of football we want to play – quick combinations so that our opponents didn't even get the chance to tackle.
"All the more, we have proved now that this wasn't a one-off and we'll have to perform equally as well against Basel.
"If our fans support us on Wednesday like they did today we'll be in the best conditions to play."
Arsenal have now recorded three Premier League wins in a row and will be hoping to make it four in four when they take on the newly promoted Burnley this weekend.
However, Arsenal first have to tackle FC Basel in the UEFA Champions League on Wednesday night.
Ozil has scored two goals in six appearances for Arsenal this season, the Germany international is yet to record an assist this season. Ozil recorded 19 assists for the Gunners last season.