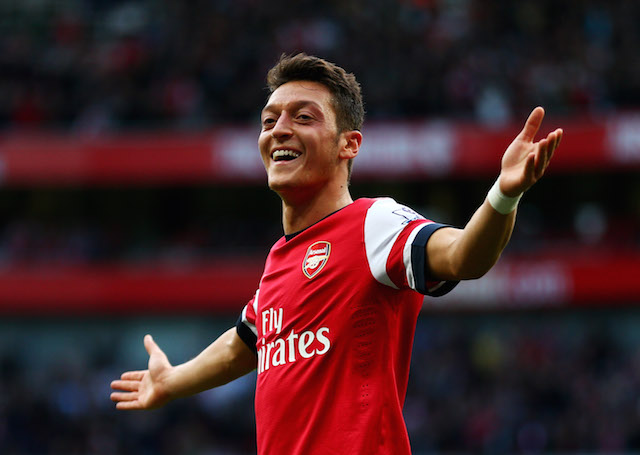 Arsenal are close to agreeing a record £51.1 million contract extension deal with Mesut Ozil according to Wayne Veysey of Footballinsider247.
The new deal would see his wage increase from £50,000-a-week to £180,000-a-week and make him the best-paid player in the Gunners history.
The deal will be for five-and-a-half years and run out in 2021. The World Cup winner does however, still have another two-and-a-half years left on his current deal and is already one of the highest players in the Premier League.
Gunners boss Arsene Wenger did however, recently reveal that the Gunners are in no rush to renew Ozil's current contract.
"At the end of the year they have two and a half years on their contracts and we have some time. We are not in a hurry and we of course want them to stay," Wenger was quoted as saying by Sky Sports.
"We will start the negotiations at some stage but at this point we have not started. From the new year to the summer we will certainly start it with all the players who have two years to go at the end of the season."
Ozil has been in great form for the Gunners this season providing 12 assists in 14 games which is the highest record in Europe's top five leagues – England, France, Spain, Italy and Germany.
The Arsenal star is expected to start for the north London based side in the Premier League on Sunday against Aston Villa at Villa Park.
See More
5 little-known facts about Barcelona star Arda Turan
Is Mesut Ozil finally showing his true colours at Arsenal?