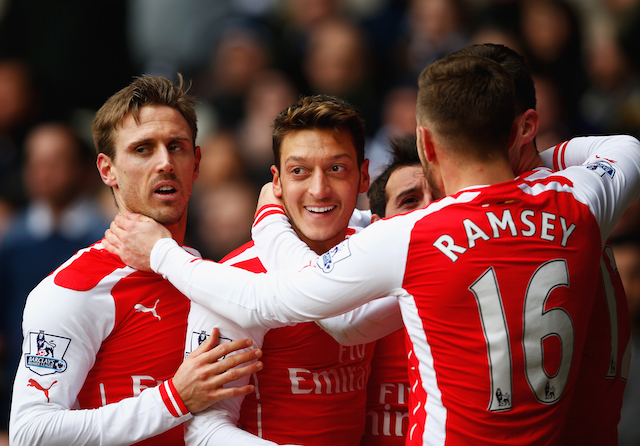 Arsenal's star playmaker Mesut Ozil has compared himself to his former teammate Cristiano Ronaldo during an interview with L'Equipe.
The 27-year-old has branded himself a "perfectionist"and has compared his "ambition" to that of Cristiano Ronaldo.
Ozil has featured for Germany at Euro 2016, and has scored one goal and assisted another so far for Joachim Low's side.
"Cristiano Ronaldo is obviously very ambitious, but so am I," Ozil told L'Equipe.
"I am a perfectionist on the pitch as well. I want to be successful with everything I do.
"During the time I played alongside Ronaldo, I saw that he always wanted to win everything, even on the training pitch. He is never satisfied and always wants more. He always wants more titles and there are not a lot of players with that attitude.
"Personally, I am not as hungry for goals like Ronaldo. But that's only normal. He is an attacker. For me, scoring goals and providing assists is the same. They both win you matches."
Ozil played alongside Ronaldo while at Real Madrid. The Germany international later joined Arsenal for a club record £42 million back in September 2013.
The 27-year-old has provided 16 assists in 22  Premier League appearances this season.
Ozil is just four assists away from matching club legend Thierry Henry's record record tally of 20 assists in a season.
See More
Renato Sanches 'would have been a great signing for Man Utd' says Nani
Liverpool midfielder gives green light to Super Lig move