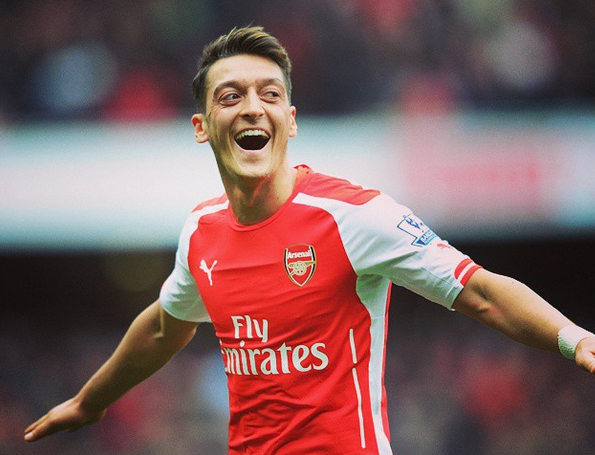 Arsenal playmaker Mesut Özil has stated that he is proud of reaching the FA cup this season.
The 26-year-old spoke to DFB.de regarding the upcoming cup clash with Aston Villa. Özil went onto state that Aston Villa are side not to be taken lightly following their victory over Liverpool in the semi finals.
"We are proud to have once again reached the FA Cup Final," Özil told DFB.de.
"Of course we want to win the game and keep the trophy at the club.
"Aston Villa showed that they are a capable side when the defeated Liverpool in the semi finals."
Arsenal won the FA Cup last season when the defeated Hull City in the final.
The Gunners have won 16 out of the last 20 games in which Özil has featured since returning from injury. Özil has won two Vitality Team of the Month and one PFA Fans Player of the Month awards since the turn of the year.
See More:
Arsenal News
Turkish Football Abroad
Mesut Ozil sparks rumours of Arsenal move for Julian Draxler
Arsenal are currently joint second in the Premier League with Manchester City on 73 points but have a game in hand over the Citizens.
Özil has nine assists and five goals in 28 appearances for Arsenal in all competitions.