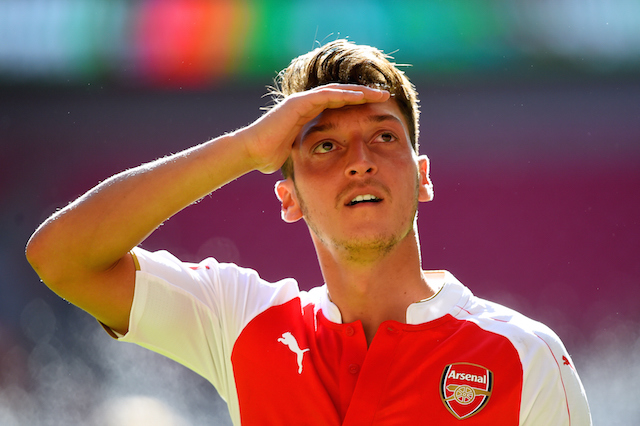 Arsenal star Mesut Özil is renowned for creating chances in fact he has setup 16 goals in 19 Premier League games but how exactly does he do it? well according to the man himself he has the ability to think one step ahead.
The World Cup winner appears to have the ability of a Chess master when it comes to football and is always thinking one or two steps ahead before even receiving the ball.
"When it comes to my vision it is just an ability I have inside my," Özil told Fanatik.
"Before I receive the ball I always think where I want the ball to go next because the truth is that sometimes thinking after you receive the ball is just too late."
Özil does of course have more assists than any other player in the league and the top five leagues in Europe – England, Spain, France, Italy and Germany.
The 27-year-old has an impressive assist rate but it could actually be a lot higher had the forwards in front of him been more prolific considering he has created an incredible 84 goal scoring chances.
The Gunners playmaker also has started developing more of an eye for goal himself and has found the back of the net on three occasions this season.
Three straight @Arsenal Player of Month awards
Three goals
16 assists
84 chances created
… only one @MesutOzil1088https://t.co/oemcFxwyY9

— Arsenal FC (@Arsenal) January 5, 2016