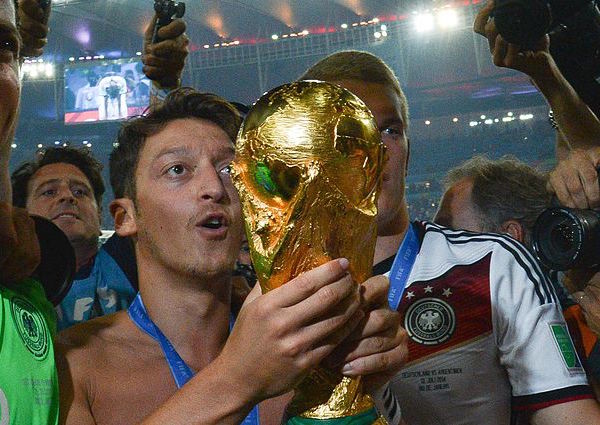 Arsene Wenger: Mesut Özil 'does not look like he puts the effort in, but he does'
[divider]
Arsenal manager Arsene Wenger has stated that Mesut Özil does work hard for the team despite pundits in the British media criticising the Germany international's work rate.
Former Manchester United player Paul Scholes criticised Özil in an article in the newspaper The Independent this week.
The Gunners Boss responded to Scholes' comments at a pre-match press conference ahead of the FA Cup clash against Manchester United.
"I believe he has the quality, he puts a lot of effort in to help the team and he works much harder than his style shows," Wenger said.
"You can be cheated a little bit by his style of play, because he is fluent, easy, subtle and he does not look like he puts the effort in, but he does.
"I knew he had a good physical potential, but did not know how good he was physically. He has a huge physical potential."
See More:
Arsenal News
Turkish Football Abroad
Mesut Ozil reveals he has a sixth sense
Özil  has covered 63.23 kilometres since the 5-0 win over Aston Villa on February 1 2015 according to the Telegraph.
The World Cup winner also covered the most distance in the Champions League Last 16 3-1 loss against Monaco – 11.38 Km.
Özil worked on improving his strength and fitness while out injured and it seems to have had an impact. The 26-year-old covered an average of 10.48 km before his injury and 10.84km since fully recovering and returning to the team.
The Arsenal star also has the third best minutes per assist rate in Premier League history and the Gunners have won every game in which Özil has provided an assist since his return.