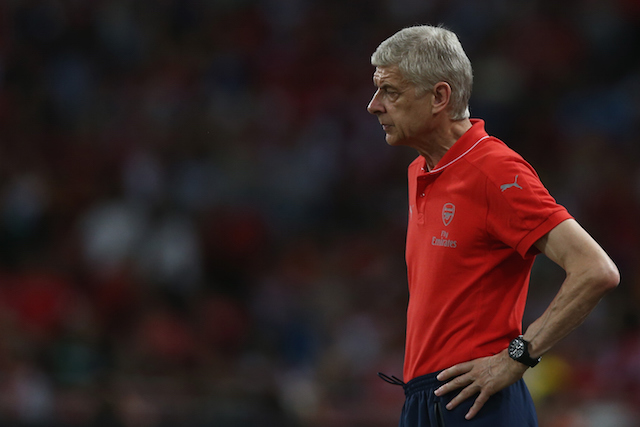 Arsene Wenger will be Arsenal manager for another 10 years, says former youth star Oguzhan Ozyakup
Will he stay or will he go? Arsenal manager Arsene Wenger will make a decision on whether to stay on in April according to Sky Sports.
Former Arsenal youth player Oguzhan Ozyakup has wade into the argument and given his opinion on Wenger's future.
Ozyakup feels that what is said in the media and what happens behind the scenes is completely different.
The Besiktas star believes Wenger's position at the club is safe and that he could stay on far long than many expect.
"There is a lot of talk about Wenger leaving, they always talk but he always stays," Ozyakup told FourFourTwo Turkey.
"He always stays and I think he will actually stay for another 10 years."
See More: How Arsenal's 4-2-3-1 could line-up if former youth star Ozyakup joins
The French coach is highly respected within Arsenal and has actually been offered a two-year extension, all he has to do is sign.
Wenger has been Arsenal head coach for 20 years and his current role at the club divides opinion among the fans and football pundits alike.
On the one hand he has consistently delivered a top four place, Champions League football and financial stability.
The flip side of the argument is that Arsenal have not won the Premier League for a decade. The North London side have not progressed further than the Last 16 stage of the Champions League for seven consecutive seasons.
Critics feel that Arsenal do not have a winning culture, that financial gain is celebrated over footballing success.
Supporters of Wenger warn the critics to be careful what they wish for and that the grass may not be greener on the other side.
Ozyakup left Arsenal in 2012 in search of first-team football. The Turkish international has gone onto become a first-team regular at Besiktas.
The 24-year-old already has one league championship under his belt and his side are currently first in the Turkish league, favourites to defend the title.
Ozyakup also has a wealth of European experience and is expected to start today in the Europa League Last 16 second-leg tie against Olympiakos in Istanbul.