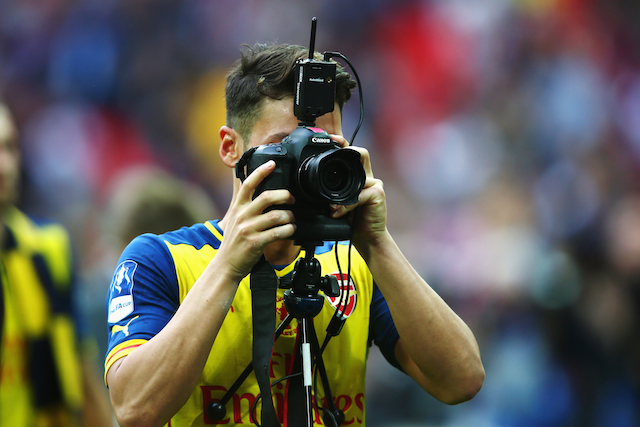 Mesut Özil has stated that his drive to provide an assist and put his team before his own needs is one of his 'distinguishing characteristics.'
The 26-year-old has provided one assist so far this season and has been urged by his manager Arsene Wenger to score more goals.
"But I'm a player who thinks for the team first and not for my own needs and that's why I will carry on to play the way I always do," Özil was quoted as saying by the Guardian.
"I think that's one of my distinguishing characteristics."
Wenger recently revealed that he wants more goals from the Germany international this season.
"What I told you is what I want from him more is a few more goals this season. For the rest of the build-up in the game he was magnificent," Wenger was quoted as saying on the official Arsenal website.
The Germany international has a total of six assist in 22 league appearances for the Gunners this season. Özil enjoyed a trophy-laden pre-season winning the Asia Barclays Trophy, Emirates Cup and Community Shield.
Arsenal have gotten off to a slow start in the Premier League this term having just won one of their first three games. The Gunners sit in ninth place with four points.
See More
Turks Abroad Wrap: Arsenal's Ozil under fire while Calhanoglu scores another free-kick
Super Lig Wrap: Van Persie scores first goal & Nani provides first assist since leaving Man Utd