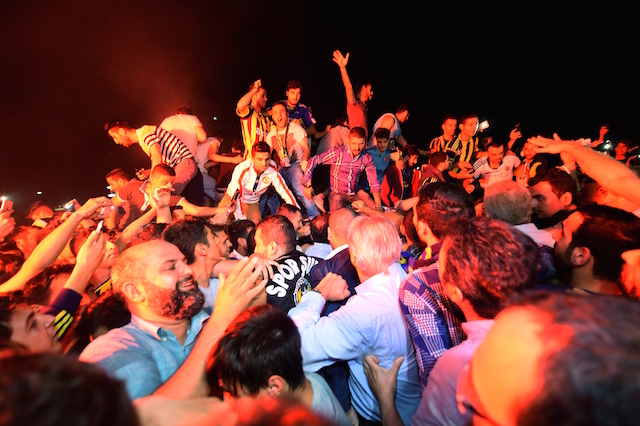 Atletico Madrid have made a rival bid for Fenerbahce winger Luis Nani according to Yeni Safak.
The Turkish daily newspaper claims that the La Liga outfit have made a €6 million bid for the Portuguese international.
Everton meanwhile are reported by the same newspaper to have made a €5 million off for the former Manchester United star.
Nani joined Fenerbahce on a three-year deal from United last season scoring 12 goals and providing 13 assists in his debut league campaign.
The experienced winger has however, revealed that he may be keen on a return to the Premier League where he spent eight seasons with United.
"I would like to have another opportunity in one of these best leagues because when you are on the high level all the people consider at a higher level what you did," Nani told the Sunday Times.
"Now, for example, if I do something here, or I do something in Portugal, they will say 'Yes, it's in Portugal. OK, it's in Turkey.
"It is all about being confident, being fit and playing with the ball, playing with your teammates. And then be relaxed – be you."
Nani won four Premier League titles and the Champions League during his time at Old Trafford.
The Portuguese international will not make a decision on his future until after Euro 2016 but he is reported to have fallen out with current Fenerbahce manager Vitor Pereira.
See More
Man Utd legend says Luis Nani is 'better' than current players
Nani says Man Utd legend Sir Alex Ferguson was best manager he has ever worked with