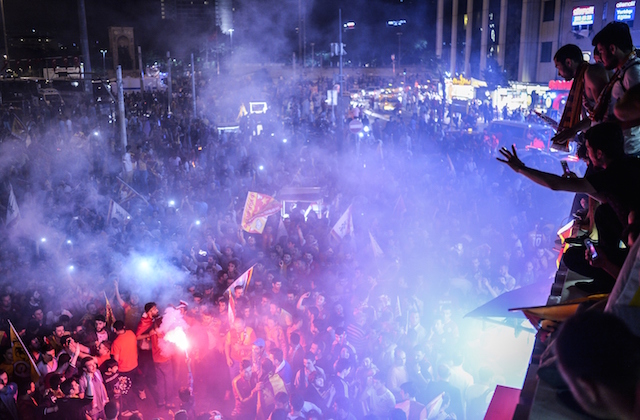 Galatasaray completed the transfer of Real Madrid youngster Jose Rodriguez on a four-year deal according to Marca.
Marcador's Axel Torres stated that the addition of the 20-year-old could add more dynamism to the current Lions side.
Torres told Turkish-football.com: "He is a talented, physical, offensive midfielder who gets into forward positions. He lacks tactical discipline to play as a holding midfielder yet but he is not a winger."
The Spanish football journalist described Rodriguez as sharing similarities with Galatasaray midfielder Hamit Altintop in terms of his flexibility and ability to play in different positions.
"He is more a Hamit Altintop kind of player being very powerful and dynamic, a player who can play in different positions but not in a holding role," he added.
Torres revealed that Rodriguez would be best suited to the current role Selçuk Inan has in the Galatasaray team.
"I think in the Galatasaray system his best position would be similar to the one that is being played by Selçuk Inan," he stated.
The 20-year-old midfielder was praised by Jose Mourinho during his stint as manager of the Spanish giants.
The then Real Madrid boss stated: "José Rodríguez has the potential to become a Real Madrid first team player."
Rodriguez youth product spent last season on loan at Deportivo de La Coruna providing one assist and scoring two goals in 27 appearances.
The Real Madrid youth was set for a move to Arsenal aged 16 following an impressive performance in the Under 17 world club championship, where he was voted player of the tournament. The 20-year-old midfielder has represented Spain at U17, U19, U20 and U21 level.
Galatasaray won the league title for the 20th time last season and booked a place in the Champions League group stages for the fourth consecutive season.
See More
Three little-known facts about Arda Turan
Five things to know about Arda Turan