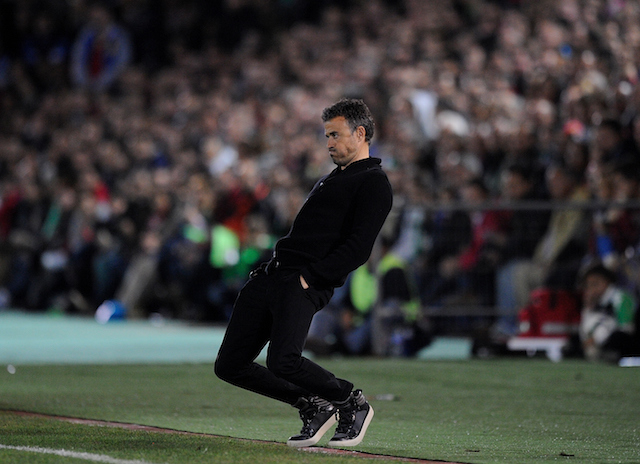 Barcelona won 14 trophies under the stewardship of Pep Guardiola including the sextuple in his first season in charge. The Guardiola era is widely regarded as one of the club's most successful eras but Arda Turan believes the current side can do even better.
Barca boss Luis Enrique won five titles in his first season in charge and is currently on course to at least in theory anyway win the sextuple.
Turan was quoted by Marca as saying: "One can argue that Pep Guardiola was also successful, after getting 6 cups. I too like Rijkaard's team. That was also good, but we will do something better."
Enrique has already broken the previous record for consecutive games unbeaten that was set under Guardiola going 32 games without a loss.
Barca have also won all 11 games in which Turan has featured in since making his debut last month after the FIFA transfer ban was lifted.
Enrique's side would make history if they win the Champions League this season as the first team to win the competition back-to-back.
See More
Barcelona Player Profile: Arda Turan – The Bearded Genius
Three reasons Arda Turan could be a success at Barcelona