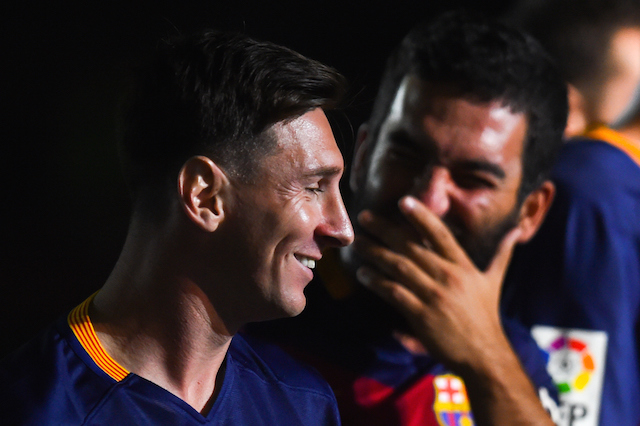 Barcelona can register Arda Turan despite the FIFA transfer ban according to former club president Toni Friexa.
Speaking to Sport Freixa stated that Barcelona have already served their transfer ban and could ask for a permit under Article 123 of the Spanish Football Federation's law book.
The rule states that a club can request for a player with a long-term injury to be replaced with a player who is unregistered.
"FIFA sanctioned Barcelona for two transfer windows, last winter and this summer, and they've since passed," he told Sport.
Friexa argues that there is nothing FIFA would be able to do about the situation and that it would all be within the rules of the game were Turan to be registered and start playing with immediate effect.
Turan would be replacing Rafinha who picked up a cruciate ligament injury against Roma in the Champions League mid-week.
The Spanish international will be out for a while as he will have to be operated on and that could open the door for Turan to finally get himself in the team.
"FIFA, in this case, would have nothing to say because the sanction has ended," he added.
Friexa did however, underline that Barcelona may not want to appeal because they could end up having to deal with other ongoing cases with FIFA.
"Barca could enrol either Aleix Vidal or Arda Turan, but they're afraid to face FIFA because there are still unresolved cases relating to minors," he said.
See More
Arsenal boss Arsene Wenger is happy with Mesut Ozil says agent
Man Utd legend David Beckham is Barcelona star Arda Turan's role model