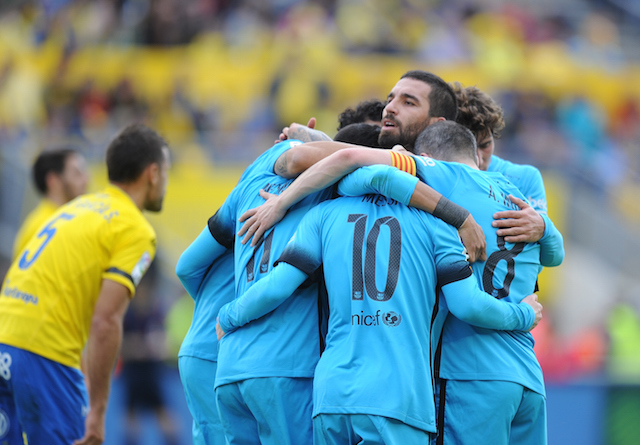 Arda Turan has already revealed that his Barcelona teammate Andres Iniesta is his 'idol' and it seems that the bearded winger is doing his best to learn from the club legend.
Turan told Mundo Deportivo: "I have a good example in Andres and I am learning from him."
The Turkish international also stated that the playing style of Barcelona suits how he likes to play football but that he still has room to develop his game.
"I must accept this style and manage to fit myself in as one more piece of this team. It suits my style, but I must know what my position is. Instead of playing the ball a lot, I must know where I must receive the ball, and where I must play it to," he added.
In fact Turan described joining Barcelona as being something along the lines of returning to school. The 29-year-old underlined that Barca has a unique style that takes time to learn and adapt to.
"First, you must see Barca as a school, the whole world plays one game, and Barca plays another," he said.
"Every day I am learning our style of play, improving, sharing things, I am enjoying it and we will keep going like this."
Turan has had the chance to play in the same midfield as Iniesta this season he has even played in the same position as the Barca star.
Iniesta will go down as one of the most successful Barcelona players in club history having won seven league titles and four Champion League trophies.
The experienced midfielder has also won three Copa del Rey, three UEFA Super Cup and three World Club Cup titles in a star studded career.
See More
Barcelona Player Profile: Arda Turan – The Bearded Genius
7 Barcelona players to have worn the No 7 shirt – The Magnificent 7