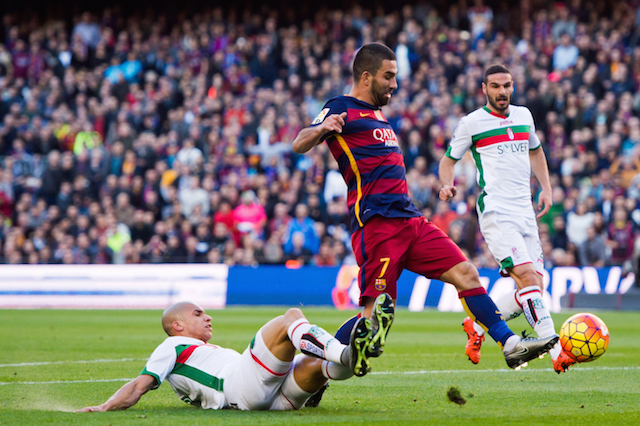 Barcelona have released a statement confirming that they have launched a Turkish language version of the website.
The reigning La Liga champions revealed on their official website that Turkish will be added to the official list of languages versions along with Catalan, Spanish, English, Chinese, French, Portuguese, Indonesian, Arabic and Japanese.
Arda Turan has helped drive Turks from across the world to support Barcelona but the club also have several commercial deals with high profile Turkish companies including Beko, Lassa and Turk Telekom.
According to a recent study by Repucom Turkey is the country's most followed foreign club and Turkish fans now account for the 7th highest number of likes on the official page.
Barcelona have also launched a Turkish Twitter page which the bearded winger has been promoting.
[VIDEO] @ArdaTuran Türkiye'deki taraftarlara Türkçe Barcelona twitter hesabına hoş geldiniz der https://t.co/TK9549oIUH

— FC Barcelona (@fcbarcelona_tr) January 29, 2016
Turan was responsible for the most popular tweet and Facebook post Barcelona made in 2015. The post welcoming the Turkish international winger to the club resulted in 42,000 retweets and 36,000 likes according to the official website.
OFFICIAL- @fcbarcelona announce the signing of @ArdaTuran10line Welcome Arda! pic.twitter.com/MVxHkgwOsv

— FC Barcelona (@FCBarcelona) July 6, 2015