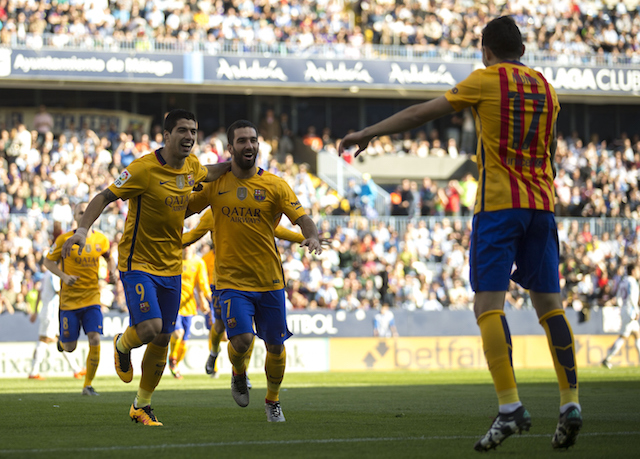 Barcelona are actively seeking a buyer for the Turkish international midfielder Arda Turan.
Turan currently has four years remaining on his contract with Barcelona however, according to The Express are trying to force the 29-year-old out this summer.
Per the source, Arsenal are interested in a move for the flamboyant midfielder and Barca are willing to sell for the right price.
The former Galatasaray midfielder only made his debut for the club in January despite joining from Atletico Madrid last summer for €34 million. Turan was unable to register until the turn of the year due to a transfer ban imposed on Barcelona by UEFA.
Barca have signed Denis Suárez and Andre Gomez over the summer which could suggest that Turan is on his way out.
Turan may have moved further down the pecking order following Barca's transfer activity over the summer but his agent Ahmet Bulut has underlined that the midfielder is happy at the club.
"The interest is normal but the rumours saying he is leaving Barcelona are false, he is happy at the club," Turan's agent, Ahmet Bulut told Turkish-football.com [via Emre Sarigul who spoke to the Guardian].
SEE MORE:
Bayer Leverkusen will consider offers for Arsenal target
Picture: Emre Can tracks down Liverpool legend in the US