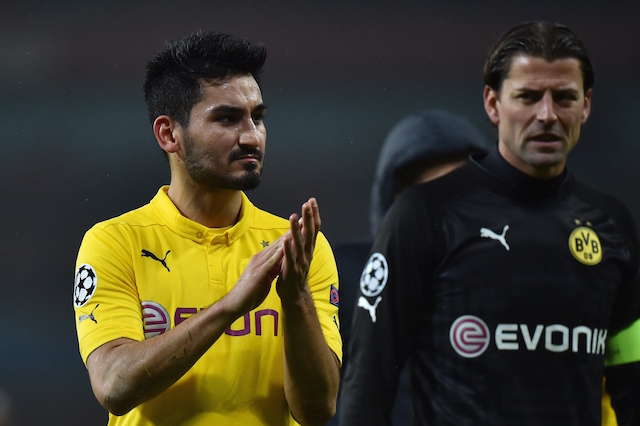 Barcelona have pulled out of the race to sign Ilkay Gündoğan from Borussia Dortmund according to the Daily Star.
The tabloid newspaper claim that the Catalan giants were unwilling to match the 24-year-old's €240,000 per week contract claims. Barcelona are reported to be willing to offer Gündoğan €155,00 per week.
The Express reported that the La Liga club's representatives traveled to Ibiza where Gündoğan is on holiday to try and thrash out a deal.
However, Onda Cero journalist and commentator Alfredo Martinez confirmed that Gündoğan would not be joining Barcelona.
https://twitter.com/Alfremartinezz/status/607584727487410176
The Daily Star went onto state that Gündoğan's wage demands have already cost him a move to Bayern Munich.
See More:
Ilkay Gündoğan
3 little-known facts about Man Utd & Arsenal target Ilkay Gundogan
Manchester United have been heavily linked with Gündoğan and are believed to be back in pole position following today's developments.
Gündoğan has five assists and three goals in 32 appearances for Dortmund despite spending much of the season out injured and is almost certain to leave the Bundesliga giants over the summer.