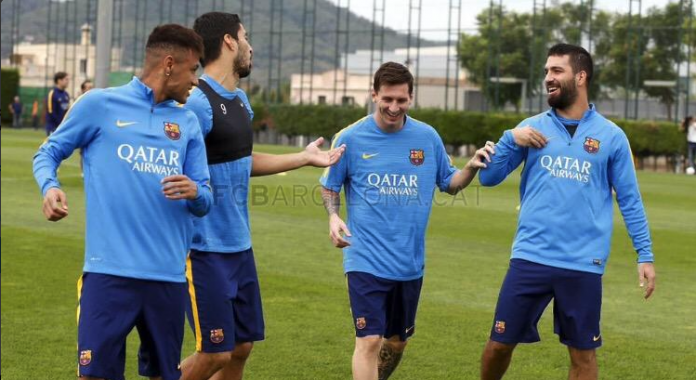 Arda Turan has been out of football for a while and that can do strange things to a man such as drive him to write a page long Instagram post at midnight.
Turan took to social media to pour out his heart to his followers and talk about his life.
The bearded winger stated that he feels conflicted in that he is more greedy now than when he never had anything in life.
Turan stated: "I feel bad. I always want more and am annoyed at how greedy I can be. When I had nothing I was happy but people always want more, always a bit more more, a better car, a better house but we are never satisfied. Believe me all you do is end up wanting more and this conflict plagues us our entire life."
The 28-year-old went onto write about his younger days when going out to eat köfte – traditional Turkish meatballs – was a privilege but now that he can eat it every day it doesn't taste the same.
"Back in the day we would eat köfte maybe once a week. Atilla Ağabey made great köfte and I loved it in-between a quarter loaf of break. Now I can have köfte every day but it does not taste the same I even miss that 70 square metre home because everything was more real, it was more genuine," he added.
Turan has not been able to play club football since joining Barcelona on a lucrative five-year deal from Atletico Madrid due to the FIFA transfer ban currently in place.
The 28-year-old has however, been called up to the Turkish national team ahead of key Euro 2016 Group A qualification games against Czech Republic and Iceland.
See More
Three reasons Man Utd winger Nani could be a success at Fenerbahce
Arsenal star Ozil predicts more Turkish players to join Premier League: Five potential candidates