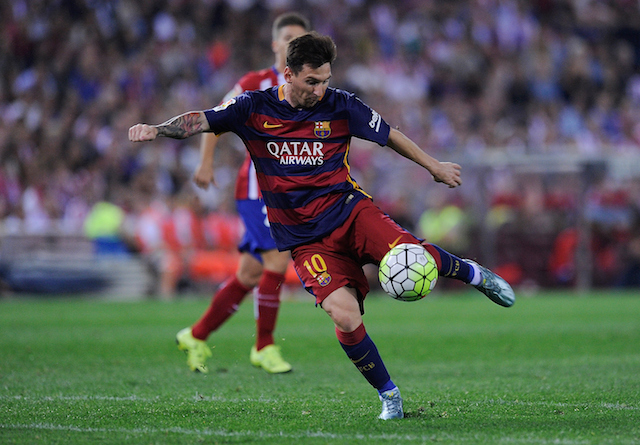 Lionel Messi has scored five goals since Arda Turan made his Barcelona debut against rivals Espanyol in the Spanish Cup Last 16 first-leg game last Wednesday.
Barcelona have won both games Turan has started in including the 4-0 victory against Granada that followed the 4-1 win against Espanyol.
Messi's week got even better yesterday when he was awarded with the 2015 Ballon D'or award for a record 5th time.
The Argentinian star also had time to praise his new teammate Turan as well as Aleix Vidal who also made his debut alongside the bearded winger.
"These are new players with extraordinary calibre and whenever these arrive it helps us grow and can make us improve everywhere," Messi told reporters at his pre-Ballon D'or press conference.
Messi is under no doubt that Turan will improve Barcelona and if his first two games are anything to go by he could just be right.
Turan did actually join Barcelona last summer on a five-year deal from Atletico Madrid but had to wait six-months before the reigning La Liga champions could register him due serving a transfer ban imposed on the club by FIFA.