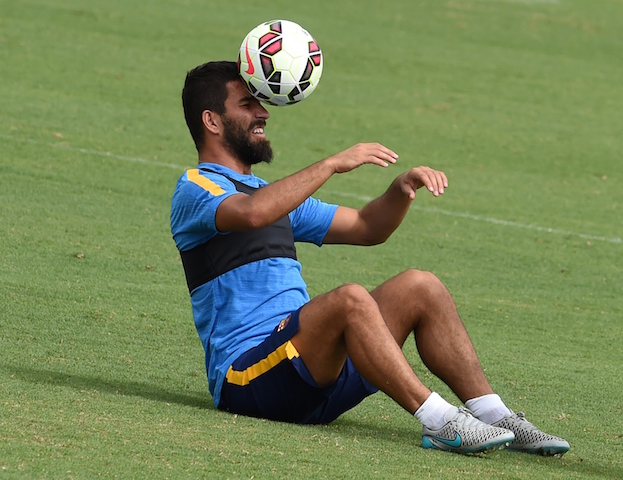 Barcelona star Arda Turan still has another three months until his club can register him – unless the FIFA transfer ban gets overturned – and is unable to play club football then.
The 28-year-old has been training with the team but has also spent his abundance of free time engaging in activities such as swimming with his clothes on, shooting hoops and posing with his foot in champagne buckets which he shared with his followers on Instagram.
The bearded winger also has appeared to have started listening to motivational speaker Eric Thomas – or at least inspired enough by one of his quotes to share it on Twitter.
"All roads that lead to sucess have to pass through hardwork boulevard at some point." Eric Thomas. pic.twitter.com/veJ5C468Zm

— Arda Turan (@ArdaTuran) September 25, 2015
Eric Thomas is an American motivational speaker, author and minister also popularly known as the 'Hip Hop Preacher' and has a huge following on Youtube.
Turan is having to pass through his hard work boulevard as he trains and waits patiently for his chance to wear the Barcelona shirt but it always helps when you are being paid millions to have an extended holiday.