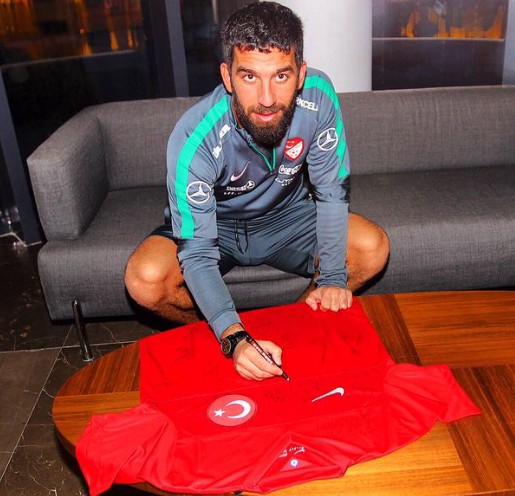 Barcelona star Arda Turan has signed a shirt with the rest of the Turkish national team side which has been sent off to Nobel Peace Prize winner Aziz Sancar.
The Nobel Peace Prize released a statement on their official website confirming that Sancar won the 2015 award: "The Nobel Prize in Chemistry 2015 is awarded to Tomas Lindahl, Paul Modrich and Aziz Sancar for having mapped, at a molecular level, how cells repair damaged DNA and safeguard the genetic information. Their work has provided fundamental knowledge of how a living cell functions and is, for instance, used for the development of new cancer treatments."
Sancar was born in Mardin, in south-eastern Turkey and is renowned as being a big Turkish national team fan.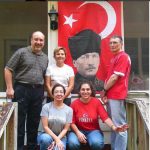 #AMilliTakım teknik heyeti ile oyuncuları 2015 Nobel Kimya Ödülü'nü kazanan Aziz Sancar'a imzalı forma gönderiyor. pic.twitter.com/OrHJDvicy0

— Milli Takımlar (@MilliTakimlar) October 7, 2015
Turan was joined by several other Turkish national team stars who all shared social media messages congratulating his achievement.
Turkey will take on the Czech Republic next in their penultimate Euro 2016 Group A game. A win for the Crescent stars will leave them needing just a point from their final game against Iceland to qualify.
Meanwhile a draw would leave Turkey needing a win against Iceland and a defeat would move playoff qualification out of the Crescent-stars hands.
The Netherlands who are currently fourth in the group must win their last two games against Latvia and Kazakhstan to stand any chance of progressing to the next stage.