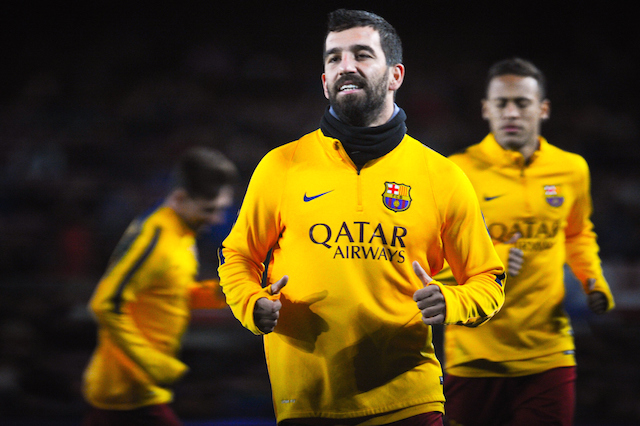 Barcelona's star midfielder has been placed on the transfer list after making just nine starts for the Catalan giants according to the Mirror newspaper.
The tabloid newspaper states that Barcelona are open to offers for the Turkish international over the summer.
Barcelona spent €34million on the Turkish international, plus €7million in bonuses that are now unlikely to be fulfilled.
Turan has played just 816 minutes of La Liga football since making the switch from Atletico Madrid and has struggled to cement his place in the starting line-up.
The 29-year-old's performances in midfield have received criticism and Barcelona boss Luis Enrique seems reluctant to use him on either flank.
Turan became the first Turkish international to win the La Liga for a second time when Barcelona lifted the title last weekend.
The experienced winger was also the first Turkish international to win the La Liga when he lifted the title with Atletico.
Turan joined Barcelona over the summer but had to wait six-months on the sidelines due to the FIFA transfer ban imposed on the club.
See More
Arda Turan Barcelona season review – Does he deserve the criticism?
Barcelona star Arda Turan breaks La Liga record