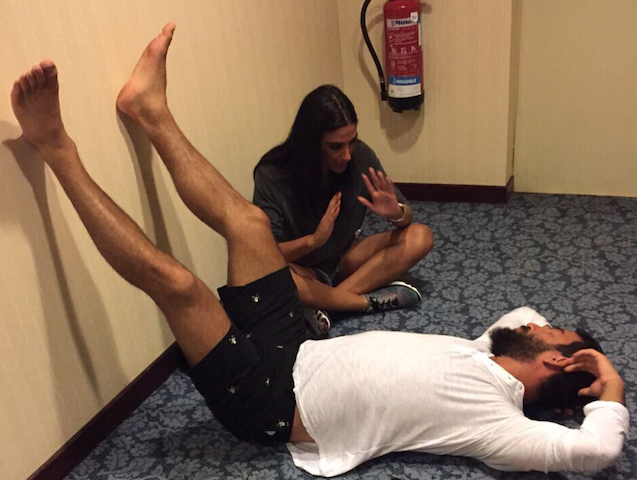 Barcelona star Arda Turan has revealed a unique way to deal with a moaning girlfriend. The bearded winger shared an Instagram picture of how he deals with a telling off from his missus.
The 28-year-old shared a picture laying on the floor with his feet up on the wall alongside the following caption: "This is my response to when she starts going off on one, she is always right."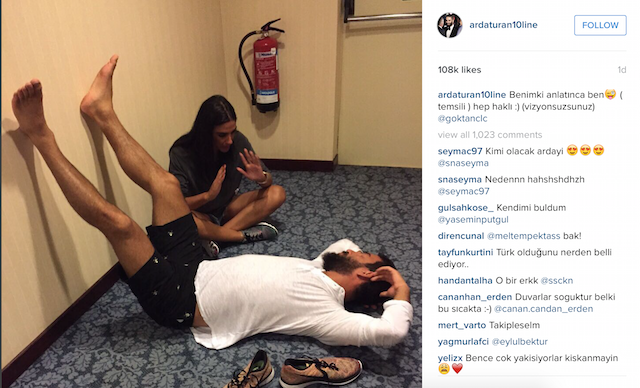 The Turkish international winger is going to have a lot of one-on-one time with his girlfriend over the next six months as Barcelona are unable to register him until the turn of the year.
Barcelona signed Turan for a £24 million transfer fee from Atletico Madrid last month but due to the FIFA transfer ban imposed on the club the 28-year-old will not be making his debut until January.
Turan will have plenty of time to work on his relationship in the meantime. Barcelona boss Luis Enrique has however, decided to give his new transfer a break and took him along to Georgia for the European Super Cup final despite being ineligible to play.
See More
Three little-known facts about Arda Turan
Barcelona star Arda Turan reveals wearing 'Cruyff' inspired No 14 shirt would make his father proud